Graham Reid | | <1 min read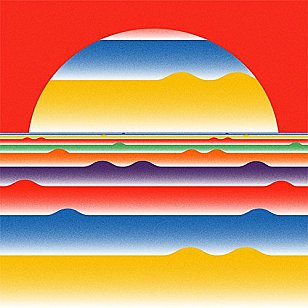 Sometimes sounding more like a British dreamscape-cum-shoegaze band than some of their own earliest incarnations, this outfit from Oregon are now on their sixth album. But this is a perfectly acceptable point to tune in.
Singer-writer Brandon Summers places himself in the mid-ground of the soundscape of shimmering washes of guitar, pulsing rhythms and a kind of summershine atmospheric not unlike great if overlooked UK bands like Slowdive (and more specifically their mainman Neil Halstead's solo work).
But when the backbeat kicks in on Deuces (with its opening couplet "I don't wanna be cruel, I don't wanna distant") there's also a sense of need amidst the sonics which suggest cloud-walking.
And Inconsequential Ties which opens with an acoustic strum is equally grounded: "You better watch yourself or maybe you'll wake up and be working for minimum wage".
There's also a thoughtful sequencing here which comes down from sky to earth as the songs get more gritty (the penultimate Phantom Shore sounds desperate).
Apparently they recorded a lot of material for this album and let confidantes decide on the songs.
They have intelligent friends, and this is better than perhaps even they think.
Helio Sequence should take their own advice, the final song's lyrics include . . . "I took a step out of former days, I swear I'm never going back again . . ."