Graham Reid | | <1 min read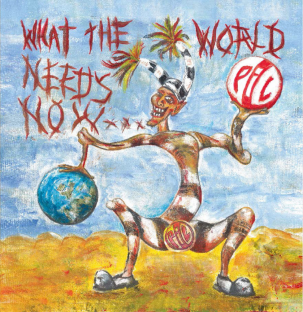 While John Lydon will always have points in for the Sex Pistols, the early PiL albums and even the 2012 This is PiL, he certainly does his best to lose them with as much effort.
Like this one which, when it isn't engaging in juvenile politics (Betty Page about the evil USA) or banging around on post-punk ideas which were best explored by the Pop Group (whose drummer Bruce Smith is here), Pere Ubu and Chrome, is often just plain tedious . . . and nowhere a patch on the venom that he used to spew, although sadly he still seems to be trying for the same effect.
Oddly enough when he aims in a different direction (the brooding six minutes of C'est La Vie and the eight-plus of Big Blue Sky which remind you was always a Can and Krautrock fan, and even the more straight ahead dance-pop of Spice of Choice) PiL sound far more effective.
But really, far too little here rewards repeat play, unless you want to hear some ghosts of the past (his and other people's).
What the world needs now . . . is something better than this.