Graham Reid | | 3 min read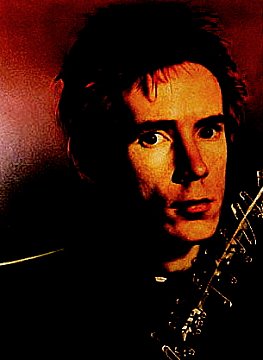 Given the Sex Pistol's flashpoint album Never Mind the Bollocks came to define punk for many, it's interesting it actually came late in the day.
By the time of its release in October 77, the Ramones – an inspiration for various young Pistols, Clash, Damned, Chrissie Hynde and others when they played in London in July 76 -- had already released two albums and even the Damned, Jam and Clash got their debut albums out before the Pistols.
Still, you could forgive the Pistols, they were busy getting beaten up, banned, abused and arguing amongst themselves. And they'd also delivered such an exciting salvo of singles – Anarchy in the UK and God Save the Queen in 76, then Pretty Vacant and Holidays in the Sun – that the album almost seemed an afterthought. It pulled together those singles, the older No Feelings, the thrilling Bodies and some live favourites like Problems and Liar.
But its provocative nature and raw power, coupled with their socio-political stance and Johnny Rotten's confrontational personality, made it one of the great albums of the era. It went to number one on the UK charts despite not being stocked in many stores.
It was also, and this has become more apparent over time, very conservative. Here are short, sharp songs riddled with pop hooks and the traditional verse-chorus structure. Problems busts the four minute mark but everything else comes in under three and half. And that's its repeat-play strength.
The Sex Pistols discography is, in theory, simple: four singles and one album. That's it. Done.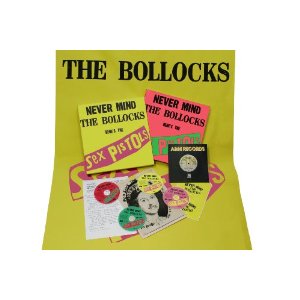 But then there was the muddled and cobbled together Great Rock'n'Roll Swindle of '79 which Rotten (by then reverting to his given name John Lydon) wanted nothing to do with, some posthumously released singles . . . Just some product.
Over the years there have been reissues of the album and collections of singles, but for the curious or collector, the 35th anniversary Bollocks reissues are interesting.
Among the versions is the super deluxe edition: the original album along with another disc of rarities and B-sides (including a previously unreleased studio demo of Sid Vicious' Belsen was a Gas with Rotten on vocals), another disc of two live concerts (Norway and Sweden) and a DVD of videos clips and interview footage.
Whew! But wait . . .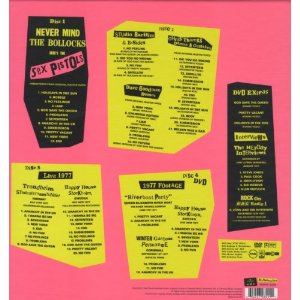 It also comes with a replica 7" No Feelings, a poster and so on.
This edition is no-future rock for collectors with an eye on its future value. How punk.
Lydon doubtless finds this hilarious as he rakes in more filthy lucre.
He moved on quickly after the Pistols and his band Public Image Ltd (PiL) got off to roaring start with massive dub reggae (thank you bassist Jah Wobble) and deconstructed rock on the albums First Edition and Metal Box.
In the decades since Lydon has participated in Sex Pistols reunions, intermittent PiL albums, wrote a fascinating autobiography No Irish, No Blacks, No Dogs, been on the television programme I'm a Celebrity Get Me Out of Here, did a butter ad . . .
Remarkably, the recent PiL album This Is PiL is strident return to form for the 56-year old.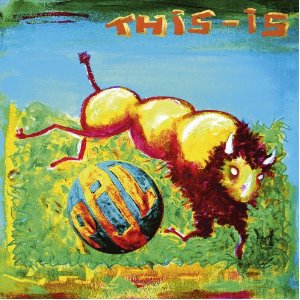 His vocals may no longer be as strong but with sometimes aggressive musical settings which draw on world music (imagine his youthful favourite Can sped up) or hypnotic and pressure cooker minimalist weaves of sound, he delivers his diatribes, fake dramatics and oddly poetic thoughts with conviction.
He also doesn't abandon the pop hook.
As an expat living America he indulges himself in some observations about the best of England (not the feudalism and class system of course).
Lydon hasn't softened but as he catalogues ideas of an almost Edenic England he forgives himself for nostalgia because "I'm only human" . . but follows it up with the song I Must be Dreaming.
That's Lydon's wicked wit . . . and This is PiL is as deserving of attention as the current Sex Pistols' reissue.
Punk might not "rool" anymore, but it can certainly command your credit card.