Graham Reid | | 1 min read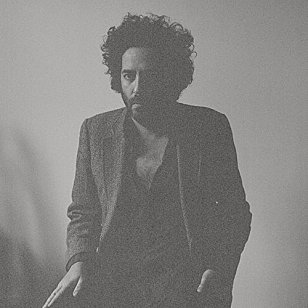 While the world may be awash with pretty good albums which are enjoyable in their own right, every now and again something comes along which you recognize as not just a keeper but one which reveals more on each hearing.
Dan Bejar of Destroyer -- who, despite the name, are as far from black metal as you can imagine -- has created an album of odd dimensions built around three separate and different versions of a piece Times Square: the first as a melancholy ballad with strings, the second like Ziggy-pop and the third a piano treatment opening with distant electronica-ambience and the stabbing strings returning.
These pieces bookend the album and hold down the centre, and each explores a distinct mood so commands your attention. But after the first version, horns blast in and with a hammer of drums we are off on a sprint with a boisterous and possibly half-cut E Street Band sound of street rock'n'soul. It's a head-turner for sure, especially when before and after it are whispery songs supported by a string section and slightly oddball arrangements.
On the latter, Forces from Above, he rambles through slightly surreal lyrics ("I tried to follow the lines to the letter, I was in love with you and your sweater") in the manner of Mike (Waterboys) Scott aiming to be balladeering Bowie over busy percussion.
Three songs in and you are no wiser about where this is going, so you just strap on the seatbelt and enjoy the whirligig ride.
Even when he takes you to Hell (on the song of the same name) he tells his bleak story ("I was born bright, now I'm as dark as a well") he couches it in bright strings, fluttery flute and upbeat horns. It's pop JIm, but not as we know it.
If it's hard on the first few hearings to discern a thread here what slowly become apparent is the sense of dislocation, of places which disappoint, of emotions torn by past hurts and present circumstances. Songs from a poisoned season in life, perhaps?
The poetic lyrics full of allusions and incompletion help this rise above the maudlin, and the arrangements keep you guessing and attached.
Bejar -- who was briefly in New Pornographers -- may come from Vancouver and be of Spanish descent, but there is a very British/European sensibility about this album. More Cocker/Morrissey/Bowie cabaret than American pop or art music.
This may not be the easiest album you'll hear this year, but my guess is once you engage it (and it, you) then this time next year you will still be listening, still deciphering, still pleasingly puzzled.
A tip: go for the readily available Australian edition which comes with two extra tracks, very different variants of two of the songs.