Graham Reid | | <1 min read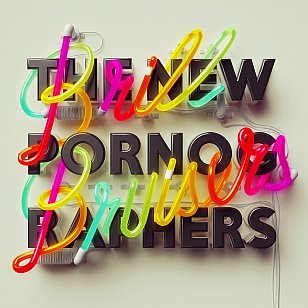 At times sounding filled with the overconfident swaggering, embellished pop of McCartney around Magical Mystery Tour or early Mika and Empire of the Sun glitterball fun, at others chugging like glam-rock or referring to the Mamas and the Papas and widescreen power-pop aimed at stadiums, this enormously enjoyable sixth outing by the Canadian collective around songwriter AC Newman deftly dance between indie-rock and celebratory pop.
Throwing the vocals duties around so Neko Case gets as much time as Newman and Dan Bejar, they come up with 13 discrete songs (in a tidy 44 minutes) which come with snappy production, layers of sound and lyrics worth exploring, and even manage to make electro-processed vocals at home with glistening melodic pop which has its ears in the past and its feet walking towards the dancefloor.
There is sometimes a pathos in Case's vocals which belies the upbeat mood (Casiotone for the Painfully Alone could have gone this direction with more musical ambition) but those guitar undercurrents or synth-pop figures provide the elevating counterpoint.
This fizzes with ideas and references (Beach Boys, early Bowie, Kraftwerk, Seventies power-pop, Eighties synth bands) but ultimately comes off as a singular, fun and coherent.
One of those let-yourself-go albums which will doubtless go well below the radar of most pop-loving people.
Don't let you be among them.