Graham Reid | | 2 min read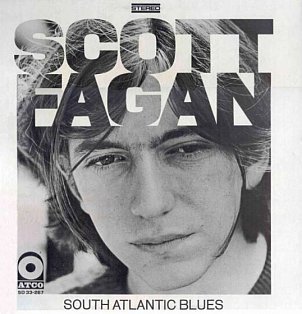 First let's be clear. This reissue of an album which disappeared on its release in '68 doesn't reveal some great lost classic.
Nor will it suddenly elevate its creator to the realms enjoyed by Rodriguez after that documentary Searching for Sugar Man.
And it might not even make you yearn for the second and equally obscure album by this guy.
But it is recommended here because it is certainly different, interesting (a word which suspends judgement) and comes with a backstory.
Let's deal with the latter first.
Fagan was born in New York but grew up in St Thomas in the Virgin Islands to an artistic family (father a jazz musician, mother a dancer as far as I can ascertain) and by the late Sixties was playing his stretched-out folk-blues in New York clubs (on the same bills as Jimi Hendrix and Richia Havens). He looked set for a fine career when he signed to Atco, where he was signed to a management deal by the great songwriters Mort Shuman and Doc Pomus.
He wrote I'm Gonna Cry Til My Tears Run Dry which was covered by, among others, Linda Ronstadt, and it's said he was being courted to be the first non-Beatle to be signed to Apple.
But that didn't happen, and nor did his Broadway musical Soon which apparently closed after just three nights. Quite why is unclear, given people writing about this album describe it as having had "rave reviews".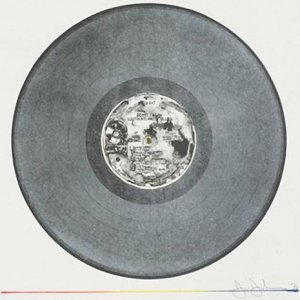 The conspiracy theory is that it was shut down because it satirized the music business, but from what information is available it actually sounds pretty dire and paints with a broad brush of cliches.
Anyway this album had been released by then and ended up in dump bins, which is where artist Jasper Johns found a copy and used it as a basis for a lithograph series (some of which are in the Museum of Modern Art).
That was as close a brush to fame as Fagan would get.
He retreated to St Thomas again -- which I believe is where he still lives, a very large, white bearded man -- but the story isn't over yet.
In 2000 it was revealed he was the father of musician Stephin Merritt (not that Merritt knew it, the two didn't meet until 2013).
All this is fascinating and certainly makes for a good story, but then we turn attention to the 10 songs here and . . .
Located somewhere along the jazz--folk axis of Tim Hardin/Rodriguez-gone-troppo and with clever arrangements which sometime suggest Bacharach (with steel drums in the distance), Fagan sings his slightly strained songs of heartbreak, lost faith and the passing of time in a voice which sounds a little like Bowie (Laughing Gnome/Tony Newley-influenced, not Heroes or Let's Dance).
As a lyricist he's no Van Morrison (there a bit of crying/dying and the title track is so earnest it comes off as funny) or even Cat Stevens, so it is actually the songs themselves which carry this more than what he's saying.
There's a weird free jazz section in Tenement Halls and in other places you get a sense of Southern soul horns shoved closer to the equator. Crystal Ball is rooted in Fifties doo-wop, but without the doo-wop and with horns and strings.
So no, not a lost classic class or an essential reissue for your shelf, but most definitely worth hearing. And at low level the kind of thing you'll play on summer afternoons when friends are around . . . then someone will say, "Who's this we're listening to?"
At which point you say, "Funny you should ask.
"He was born in New York but grew up in St Thomas in the Virgin Islands to an artistic family . . ."