Graham Reid | | <1 min read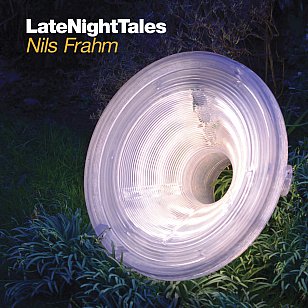 Elsewhere has most often enjoyed these Late Night Tales compilations (and has written about quite a few) where someone famous (or little known) is invited to make a vaguely themed collection, and this one by Berlin-based composer Nils Frahn -- whose idiom is sort of electronica-classical -- is a real gem.
It opens with his cover of John Cage's famous 4:33 (and it's not what you might think if you know that piece, and it's only 3:43) before it segues into some gentle water-splashing music by the Baka people from Cameroon (shades of Jon Hassell) then eases through a panoply of artists and styles which include soft electronica and synth music, a processed piece from a 78rpm record by Gene Autry, a vocal-processed piece by Boards of Canada, an extract from Miles Davis' Concierto de Aranjuez, British danceband leader Victor Silvester (from another 78), the Penguin Cafe Orchestra and on to his own solo, ambient piano piece.
There is a gentle romanticism at the heart of what's here across these 22 interlocked tracks and it ends with yet another seven minute extract from In the Morning read by actor Cillian Murphy (an outro I can most often do without to be honest, but this Edna Walsh story is rather interesting).