Graham Reid | | <1 min read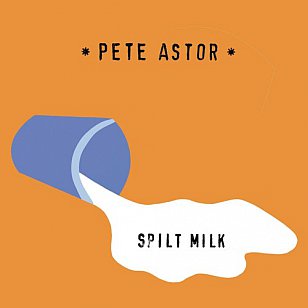 Any number of mid-level British bands and artists go past us at this distance, often known only to music writers who either assiduously follow the small print or stumble upon an album early on and follow the barely visible career thereafter.
So it is with the Weather Prophets (and the more left-field Ellis Island Sound) and their singer-songwriter Pete Astor who here – on a home studio recordings at his multi-instrumentalist pal James Hoare's house – offers 10 songs which walk a line between lo-fi and observational Ray Davies, New Zealand's Matthew Bannister, a kind of British twist on country music and the chug of a one-man Clean.
Not often Marvin Gaye and Philip Larkin get mentioned in the same song (My Right Hand).
Economic, melodic, literate, wry and extremely English.