Graham Reid | | 1 min read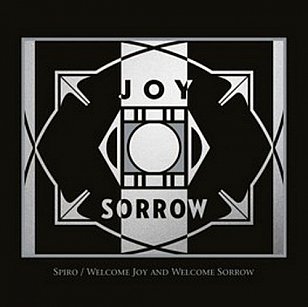 Given the similarity of the styles – repetition, if nothing else – it should come as little surprise that some instrumental folk music can be alarmingly close to the minimalism of Philip Glass, Steve Reich et al.
This British quartet – violin/viola, mandolin, piano and guitar/cello – undertake a number of traditional English tunes but in their intensity and reworkings of what sound like reels and jigs to outside ears can occupy the same terrain as contemporary classical players influenced by the likes of Terry Riley, the Penguin Cafe Orchestra (on the delicate Orrery and sprightly The Vapourer) and others along the same line.
You would assume (and perhaps hope) that when they play this year's Taranaki Womad (details below) they would place heavy emphasis on the upbeat danceable end of their spectrum because this album – as with their earlier Kaleidophonica of 2012, about which we said, "sometimes as annoying as any folk-minimalism, at other times soaring and transcendent" – is demanding, if sometimes gripping home listening.
At an outdoor concert they must surely stoop a little, or a lot, to conquer.
After all, the played pubs so . . .
On record here they are perhaps more for open-minded classical minimalists than Anglo-folk fans and hands-in-the-air Womad dancers.
.