Graham Reid | | 1 min read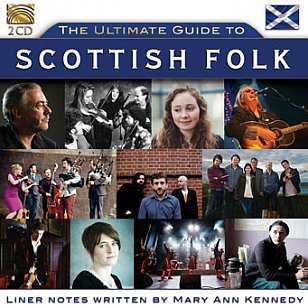 One of the more annoying and often-repeated comments in the New Zealand flag debate -- especially on talkback radio from Pakeha and Maori alike -- is that the current one has the English flag on it and that is a relic of our colonial history.
Well, we're certainly down with the whole post-colonial thing these days . . . but how could trust anyone in the matter of discussing a new flag when they can't even get the current one right?
That is the Union Jack on it, and when someone like me looks at it I don't see "English" at all but the Cross of St Andrew . . . which is the Scottish flag.
Scottish settlers were among the earliest to come to New Zealand (quite a courageous journey into the unknown) and provided the economic backbone to the bottom half of the South Island with their financial acumen and hard work.
Many New Zealanders are aware of the English folk tradition -- and the Irish, which seems especially good at selling itself -- but the Scottish strain is less familiar.
A few Scottish artists have played in New Zealand to great acclaim (notably the Proclaimers whose rocking concert in the St James in Auckland many years ago a friend memorably described as "like a reggae gig for white people."
Band like Lau and Braebach have appeared at Womad festivals and the names of the Red Hot Chilli Pipers, Runrig and Saor Patrol have doubtless attracted the ears of those coming to folk from the more bellicose rock end of the spectrum.
A few legends might also be familiar (Jimmy Shand, guitarist Dick Gaughan) and the late Martyn Bennett is belatedly (in New Zealand) getting his due as an innovator who respectfully brought the traditions into the 21st century.
All of these artists -- aside from the Proclaimers -- are represented on this double disc alongside wonderful voices like that of the ethereal Heather Heywood (on the moving MacCrimmon's Lament), folk singer Karine Polwart (on her own I'm Gonna Do It All) and Sheena Wellington (unaccompanied on The Tryst).
Fred Morrison (formerly of Capercaillie who are also here) gets away his Kansas City Hornpipe which seems ill-named because you may hear echoes of something like Appalachian folk embedded within it, and Siante Mhath from across the Atlantic deliver the feisty instrumental Brucie and the Troops.
Aly Bain's instrumental The Day Dawn is a cinematic tone poem which is once ancient and contemporary.
Of course there are fiery or melancholy fiddles here, the pipes . . . and Scots Wha Hae (here by Isla St Clair).
There's no Scotland the Brave (not needed, we don't need reminding that it's true) but across these 36 tracks -- with pointed biographical liner notes by Mary Ann Kennedy -- there's plenty to remind you of a proud and unique tradition being carried into the present day by young and old Scots alike.