Graham Reid | | <1 min read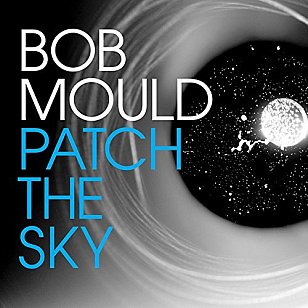 After their bands broke up Bob Mould and Frank Black (of Husker Du and the Pixies, respectively) rediscovered their love of pop structures, although didn't sacrificing much in their former outfits' intensity or volume.
At times on this pleasingly familiar, ear-blistering outing Mould again comes off close to hardcore power-pop (the thrilling End of Things and Pray For Rain).
Conceived as a record, the first side/half has more self-contained and melodic songs — with tight guitar solos — and the second is the more bruising and forceful (the furious but short Hands Are Tied and Losing Time).
With titles like Voices in My Head, Losing Sleep, Lucifer and God and Black Confetti, 55-year old Mould also explores the troubles of life (depression, insomnia and relationships adrift or lost) so within these 12 short songs in just 40 minutes there are — as on the previous Beauty and Ruin two years ago — depths, eddies and undercurrents.
As uncompromising as ever (for his audience and on himself, closing with the five minute-plus grandeur of Monument), Mould – now almost 30 years gone from Husker Du – still cuts a distinctive, loudly appealing path between genres.