Graham Reid | | 1 min read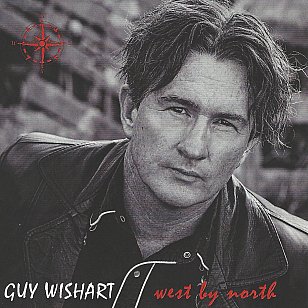 Even though it has been many years since we last heard from Auckland singer-songwriter Guy Wishart -- who won the Silver Scroll in 1990 -- these mostly melancholy songs suggest a man who has been through some emotional pain in recent times.
Throughout these 12 new originals -- essayed by a terrific country-rock/folk-rock band -- there are image of broken dreams, departure, death, darkness, fading light, ennui and scars.
Taken individually these are emotionally powerful songs, but Wishart's downbeat delivery throughout might be hard going for many.
So let's single out some for individual attention: The swirling, gritty rock of Angry Love becomes magnificently claustrophobic as the maelstrom of guitars swirl around in inceeasing intensity; the reflective Kingsview Road speaks of that emotional emptiness and weariness which comes when reflecting on death (in this case that of a child it seems); the metaphorical Let Them Go is about allowing hurts to pass; River Red has a doom laden sound and alludes to those who have fallen in long-gone battles . . .
The final piece Baby Don't You Cry -- a beautiful, slow and reflective ballad with weeping pedal steel -- holds up a candle of hope and optimism in the face of the preceding darkness.
Wishart and his band have crafted an extraordinary album of emotional depths which are rarely explored with such consistency in this country. But that doesn't make for a comfortable ride and you do wonder if the running order favours the songs.
It can be easy to miss the aching resonance of Gone ("even though I'm here, I'm gone") and the heartfelt separation song Palm of Your Hand ("darling this life is a lonely ride, look at me I've nowhere to hide") if you attempt to undertake this in one sitting.
As crafted as Neil Finn, as deep as Townes Van Zandt and at home in the company of Guy Clark, John Prine or James McMurtry, these songs pull you in . . . but are best appreciated in short encounters so they go straight to the head and heart.
Guy Wishart answered our Famous Elsewhere Songwriter Questionnaire here.