Graham Reid | | <1 min read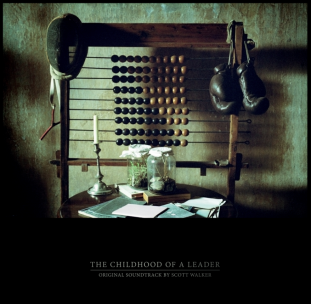 And here Elsewhere performs a readers' service for those few who still follow Scott Walker's idiosyncratic and often brilliant (if demanding) career.
The master of disturbing music and disruptive arrangements here presents his soundtrack to the film of the same name. It is set in Paris 1919 and the "leader" of the title refers to the cute-faced young boy whose manipulations of people foreshadow the fascism to come in Europe. (Or so on-line information tells us.)
Given that disturbing theme, Walker would seem the right man for the job and he brings in piercing and disconcerting strings (sometimes in the manner of Bernard Herrmann), unnerving passages for orchestra which can swell with stentorian enormity (Hans Zimmer-meets-Stravinsky) or cut right back, or uneasy and queasy synth passages to evoke nightmarish scenarios in the Dream Sequence early on.
Even the more "pleasant" pieces sound pretty unsettling in the greater context.
And that is Scott's particular gift.
By its very nature this music is frequently short and episodic as it parallels scenes on screen, but here it is . . . a little night music for you, if you really want to stay awake.