Graham Reid | | 1 min read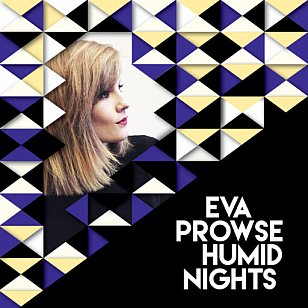 Wellington singer-songwriter Prowse's debut album I Can't Keep Secrets made Elsewhere's best of the year list in 2010 and at that time we noted her performances with Fly My Pretties, her appearance on her father's excellent Trouble on the Waterfront album and so on.
Since then however she fetched up in London where she turned her attention to electro-pop (as H & EVA with expat Henry Marks, their Crazy Eyes EP can be download free from bandcamp) and that Eighties-influenced style – with some astute references back to folk-pop songcraft – is the driving force here on her second album.
The sound of synth beds give this a much more widescreen effect (which doesn't detract from the intimacy of gentle songs like My Lover) and sometimes pushes it towards the dance-pop end of the spectrum (the teen angst of The Wannabe nodding to the Spice Girls' empowerment).
The almost-deconstructed rhythmic pulse of Bell and Barksdale grows in breadth as it goes and she's clearly enjoyed the possibilities of the new/old form of synth-pop which allows plenty of emphasis on the pop, notably on Running From Youth which steps deftly between the Eighties and contemporary r'n'b.
With assistance from former Pretties/Phoenix Foundation pals guitarist Sam Flynn Scott, bassist Tom Callwood, drummer Craig Terris and guitarist Tom Watson – and recorded at Lee Prebble's Surgery – these 10 songs might have some of the veneer of former styles but Prowse also channels some very contemporary considerations: the heft of No Man probes feminist storytelling yet conveys the message in cinematic pop; the exotic sounding Modern Girls wears its art in its title; Favourite Fan (with a keyboard riff harking back to the Fifties) looks at the nature of fan obsession . . .
There's a quirky quality to Prowse's singing where her often high and airy tone sits appealingly askew in the context of the programmed pop surrounding it (Undercover).
That Crazy Eyes EP now sounds a very transitional period in her growth towards this appealing, mature album which is very different from most of what else is out there from local artists right now.