Graham Reid | | 1 min read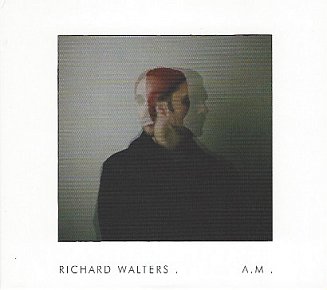 This emotion-driven English singer-songwriter who works in the world of electronica-cum-balladry delivered one of Elsewhere's favourite albums in 2010, The Animal.
His milieu is an area which has been opened up increasingly over the past few years, but Walters was there early in the game and although there's a smidgen more self-pity here ("lovers are meant to lose"/"truth hurts but lying makes it worse" on What Did You Expect?) he still manages to turn what might be personal into something more universal.
Yet, and this a little counter-intuitive, it is actually the simple and first-person songs which engage quickly by virtue of their unadorned sentiments (Adeline, the string-kissed Where Were You? which seems like an open letter to a friend who has died).
On the skeletal and tired-sounding Awards Night -- about such an event with the singer reflecting on family and the path to this place -- he brings a Paul Simon-like quality to his writing: "This is a war between my body and my heart , this is a war between integrity and art . . ." Given he suggests an older character in the story and it was prompted by seeing Elliot Smith perform at the Oscars this is not about him, but at the same time it suggests a weary version of himself/Smith.
There is an innate gentleness in Walters' delivery and arrangements, and on a song like Arches where he addresses the mundane beauties of life (the smell of chlorine from the nearby pool, his mother on the phone) but is aware while he knows "I never need to leave here" you know he is going, if he has ever really been there at all: "Underneath the arches is the ghost of me . . ."
Words like "haunting" are bandied around too lightly these days, but there is a certain sense that Walters can occupy a territory between the mundane and mysterious unknown. It makes for music which invites you in and keeps you coming back as you try to decode any bigger picture from the allusions, imagistic writing and fragments of narratives which are wrapped in warm electronica, acoustic piano and hushed strings.
Repeat dosages required.