Graham Reid | | 1 min read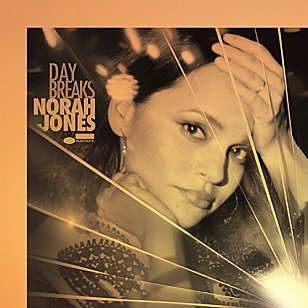 Although some suggest Jones has been making variants of her Come Away With Me debut for some time, little could be further from the truth. No, she is not going to suddenly turn into Kate Bush, Yoko Ono or LeAnn Rimes but within her idiom of crafted jazz with discreet country influences she gently pushes sideways.
Check out Elsewhere's user guide to her back-catalogue.
However much as she might wish to deny that this new album is a return to her original template there is enough to suggest it is (Carry On at the end sounds instantly familiar), but there are also songs which give the lie to that.
The least successful here is her adaptation of Neil Young's Don't Be Denied (from Time Fades Away) which – even if you don't know it, you'd pick it as Young song – becomes anchored heavily by its archetypal Young chords, its dragging horns and repetition of its title.
But elsewhere she embraces the jazz piano tradition in lounge ballads sometimes freighted with meaningful original lyrics (Tragedy about a once-young alcoholic) and classic-sounding material (It's A Wonderful Time for Love, And Then There Was You) which might have come from the Great American Songbook.
And she slips Horace Silver's gorgeous Peace into this context seamlessly with Wayne Shorter (soprano sax), John Pattitucci (bass) and Brian Blade (drums).
Blade is a constant here, but Shorter appears again on the title track original which also comes with strings and shimmering electric guitars, and brings a beautifully woozy quality to the moody opener Burn.
Of interest too is the lightly funky and New Orleans horns of Once I Had a Laugh which is a reminder to keep that youthful memory alive.
The recommended version of this comes with four bonus tracks recorded live, among them Carry On, Flipside and Peace from the album and then the in-built encore of her hit Don't Know Why.
For many its inclusion will confirm that her style has been self-defined, but on the Day Break sessions (with strings, Hammond B3, electric bass and guitars plus backing vocalists), Jones again just gives things a gentle nudge.
And once again scores with a wine-light album of sophisticated piano playing, intimate vocals, songs with substance and effortless-sounding arrangement.
Hard not to like, unless you have a natural antipathy towards her which some seem to.
For interviews with, and reviews of, Norah Jones at Elsewhere go here.