Graham Reid | | 2 min read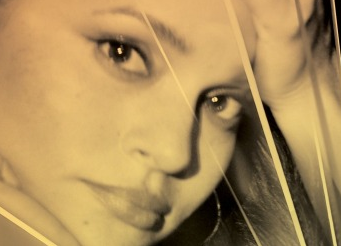 Because her debut album Come Away With Me of '02 sold over 25 million copies, smarter-than-thou folks and cynics wrote it off as polite MOR.
But it was actually a canny distillation of country and cool jazz (her two reference points as a jazz pianist who grew up on Willie Nelson) and her forthcoming album Day Break – originals and covers of material by Duke Ellington, Horace Silver and Neil Young – takes her back to those roots.
Of course there were diminishing sales returns after Come Away With Me, but her catalogue is still worth exploring, so here are some pointers . . .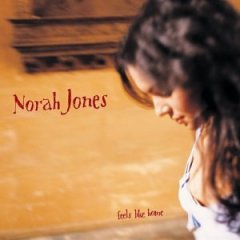 Feels Like Home (2004)
Given those massive sales, we assume you've got her debut. But this follow-up -- where she went even more country by duetting with Dolly Parton and covering Townes Van Zandt's Be Here To Love Me alongside writing lyrics for Ellington's Don't Miss You At All – was its musical equal.
You don't have Tom Waits and Kathleen Brennan write a song for you, or have Levon Helm and Garth Hudson from The Band as guests if you ain't doin' something right.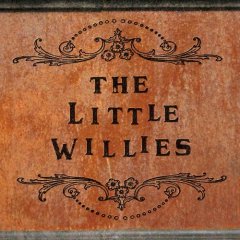 The Little Willies (2006)
This band was her breathing space away from the solo spotlight and with friends and fellow travellers she sang country songs (by Hank Williams, Kris Kristofferson, Van Zandt, Nelson and others) alongside originals.
The closer about Lou Reed (hear it here) is very funny and shows what a relaxed project the band (which also recorded the similar For the Good Times in 2012) is, and a quiet spot in her high-profile world.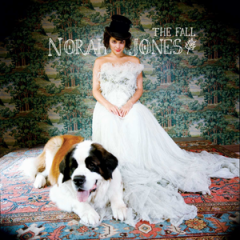 The Fall (2009)
By this fourth album many not paying close attention had decided Jones was just making the same album over and over, although that was far from true.
Again she had interesting guests (guitarists Marc Ribot and Smokey Hormel among them) and co-wrote with Ryan Adams and Okkervil River's Will Sheff).
Darker, more brooding and steamy in places. The lost Jones album?
For a more full consideration of this album go here.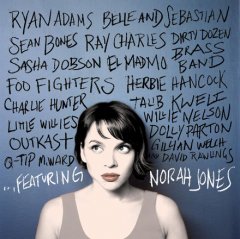 Featuring Norah Jones (2010)
Something of a career stopgap compilation which collects her guests appearances with everyone from the Foo Fighters, Outkast and Talib Kweli to Ray Charles, Willie Nelson and Herbie Hancock.
More shapeless than previous outings but if we judge someone by the company they keep . . .
For a fuller consideration of this album go here.
Also worth hearing . . .
Norah Jones puts herself about a bit – check her numerous guest appearances on a couple of dozen albums – but her most unexpected pairing was with Billy Joe Armstrong of Green Day for the 2013 album Foreverly.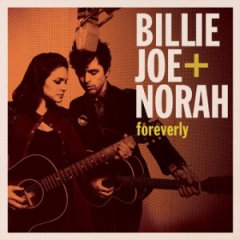 On it they covered the Everly Brothers' '58 album Songs Our Daddy Taught Us.
It is surprisingly good.
Elsewhere has interviews with Norah Jones here . . . and also an interview with her father Ravi Shankar here and Bruce Lundvall from Blue Note Records who signed her here. Her sister is Anoushka Shankar and she is interviewed -- and some albums reviewed -- here.