Graham Reid | | <1 min read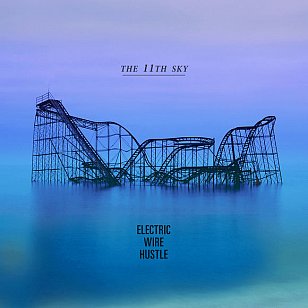 This new installment of Electric Wire Hustle's ethereal, neo-psychedelic electronica-soul arrived when we were diverted by pressing (and thankfully) paying work some weeks back . . . but it provided a useful soundtrack in the background.
Closer attention reveals its many intricate details where faux-strings swell and race like clouds over the looped beats and aching soul vocals of Mara TK.
It's a multi-coloured, many layered affair where the lyrics uncouple from the temporal world and -- if they aren't always successful, Golden Ladder tries for a bob-each-way -- at least keep you engaged and slightly mystified.
With musical reference points from Prince and the Silver Convention's disco to British trip-hop and melodramatic soundtracks (I Light a Candle), this still manages to create and occupy its own space.
Only been out a month so not too late to discover.
(Beautiful cover too incidentaly, must look great on vinyl)