Graham Reid | | 2 min read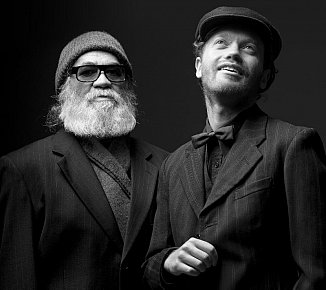 Mara TK is a son of legendary New Zealand guitarist Billy TK and one half of Electric Wire Hustle with David "Taay Ninh" Wright. Their debut album Love Can Prevail got excellent reviews at home and abroad last year . . . and at Elsewhere. It was nominated for the Taite Music Award and set them up for more touring, taking their soulful electronica to the world.
Their new EP Aeons comes with a contribution from Kimbra and at the launch they also had bottles of their own (rather pleasant) Aeons label gin as part of a relationship with Rogue Society Gin.
But enough of that, the Aeons EP has five terrific songs (and an excellent remix of the Kimbra track Brother Sun with jazz pianist Aron Ottignon and Rodi Kirk) so it's time to flip our Famous Elsewhere Questionnaire to Mr TK . . .
The first piece of music which really affected you was . . .
The Roots – 'You Got Me'
Your first (possibly embarrassing) role models in music were . . .
Dangerous era Michael Jackson
Lennon or Jagger, Ramones or Nirvana, Madonna or Gaga, Jacko or Jay-Z?
Lennon, Nirvana, Madonna, both
If music was denied you, your other career choice would be . . .
Being a plumber at Seaworld would be interesting
The three songs (yours, or by others) you would love everyone to hear are . . .
1. Anything by Plastic Ono Band
2. Jay Electronica 'Better in Tune With The Infinite'
3. Electric Wire Hustle 'Golden Ladder'
Any interesting, valuable or just plain strange musical memorabilia at home?
I'm from the ghetto don't 'aks' me if I got anything valuble in my house dawg lol
The best book on music or musicians you have read is . . .
James Brown The Godfather Of Soul
If you could get on stage with anyone it would be . . . (And you would play?)
Prince or Andre 3000, in both cases we would play some Beatles I think
The three films you'd insist anybody watch because they might understand you better are . . .
1. Taika Waititi's Boy
2. Anything by David Lynch
3. Anything by Akira Kurosawa
The last CD or vinyl album you bought was . . . (And your most recent downloads include . . .)
Seven Davis Jnr - Universes
One song, royalties for life, never have to work again. The song by anyone, yourself included, which wouldn't embarrass you in that case would be . . .
Outkast's Hey Ya
The poster, album cover or piece of art could you live with on your bedroom forever would be . . .
Ralph Hotere's Black Paintings series
You are allowed just one tattoo, and it is of . . .
Serena Williams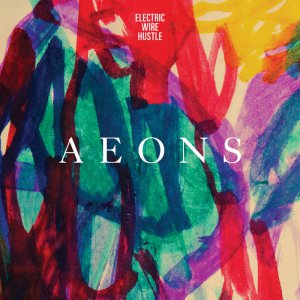 David Bowie sang, "Five years, that's all we've got . . ." You would spend them where, doing . . .?
In Rarotonga
And finally, in the nature of press conferences in Japan, "Can you tell me please why this is your best album ever?"
Narrative is one of the hardest things to do in songwriting and I'm really awesome at it.
.
Photo of Mara and Billy TK by Alan Wright