Graham Reid | | 1 min read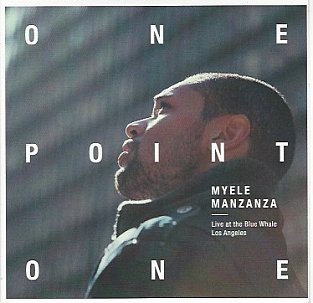 Knowing only that drummer Manzanza was formerly in New Zealand's electronica-soul outfit Electric Wire Hustle doesn't prepare you for this vigorous and out-there second album under his own name.
Recorded live at the Blue Whale in LA with keyboard player Mark de Clive-Lowe, bassist Ben Shepherd and singers Nia Andrews and Charlie K (plus the exceptional Quartetto Fantastico string quartet) this is edgy, angular, often exciting and sometimes demanding jazz which – with the inclusion of violins – sometimes harks back to spirit of free jazz in the Seventies by the likes of the Revolutionary Ensemble and Leroy Jenkins. But much more melody-directed.
Opening with the stately but rumbling undercurrents on A Love Eclectic it alludes to late period Coltrane (although doesn't aim for his spiritual reach) before the strings, de Clive-Lowe's Rhodes and the swooping bass establish an oblique funk.
This leads easily into the more measured opening passages of Absent Fade which ascends on De Clive-Lowe's piano in a tour-de-force solo driven by the urgent drums.
These two openers stake out a lot of ground, subsequently explored, and African influences are also part of the contract (7 Bar Thing, again with squirreling violin, which resolves into exotic widescreen soul-funk with vocalist Andrews).
Not everything works: Singer Andrews some might describe as an acquired taste and Everybody Isn't/A Long Walk never quite settles on what kind of thing it wants to be (part declamatory word recitation – rap would be too strong a word – or yelping soul ballad).
And does play its aces early on.
But the breezy then more turbulent ballad City of Atlantic towards the end with Charlie K on evocative, political rap and a more focused Andrews pulls things up a notch again in the second half.
Must have been a good night at the Blue Whale . . . and Manzanza is not just an exceptional soloist but a powerful team player. He even hands over the final seven minutes to Shepherd for a driving bass workout.