Graham Reid | | 1 min read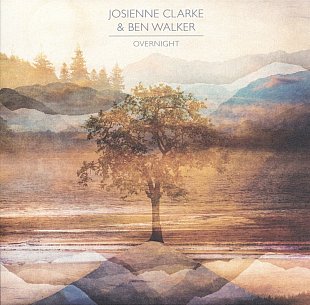 Anyone who likes toned down and thoughtful singer-songwriter music but is a bit weary of the familiar dusty paths and rural routes of Americana must be applauding just how much British indie.folk is appearing these days.
From older names in reissue (Nick Drake, Bert Jansch) to newer faces (Kate Rusby, James Findlay), the long tradition is being explored and added to in ways which conjure up the more mysterious and poetic spirit of Anglofolk.
If Americana often has its boots in the dirt the British artists more frequently look to the clouds.
This duo – she the singer, saxophonist, he an independently acclaimed guitarist – here include, for example, a piece by the Renaissance composer John Dowland (1563-1626) and Milk and Honey by Jackson C Frank – the song famously covered by Sandy Denny – who is undergoing a rediscovery through reissues of his tiny catalogue. Although he was an American he made his name in Britain's vibrant folk scene in the early Sixties, where he wrote his classic Blues Run the Game.
There is a delicacy to these and the duo's original songs, natural imagery abounds (that great tradition of Romantic poets), sleep and dreams are scattered throughout, and only British singers can really pull off language like "come sleep and with thy sweet deceiving, lock me, delight awhile" (on Sleep, written by the mentally damaged composer/poet Ivor Gurney who died in '37).
With Gillian Welch and Dave Rawlins' Dark Turn of Mind (here given gentle and slightly more light-filled reading) and the string section and soft horns, this collection has rare breadth and depth, and sometimes an almost Elizabethan stateliness.
So no. No plastic Jesus on the dashboard or an Elvis reference.