Graham Reid | | 1 min read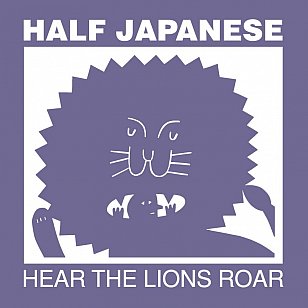 Always something of an acquired taste, the avant-rock, inspired but wilful amateurism, indie cult-cum-comedic sound of Half Japanese – now more than 35 years into a "career" – can rightly claim that time caught up with them.
With the embrace of shock horror films and B-grade sci-fi, outsider artists like Daniel Johnson, quirky Jonathan Richman and Fred Frith, the No Wave movement out of New York in the early Eighties (when they first began recording) and the widening parameters of rock culture which allows Pere Ubu into the same space as Radiohead, Half Japanese now sound much closer to the edge of the picture rather than being out of the frame as they once were.
Initially the project of brothers Jad and David Fair with a roster of others passing through, they've long been the vehicle for singer/guitarist Jad, although the line-up seems more stable now than it once was.
Perhaps that explains the more "conventional" nature of this, apparently their 18th studio album.
Although when Fair declaims "our time is now" he may be a little optimistic.
It's in the nature of their brittle, sometimes atonal pop-rock that mainstream acceptance will never be theirs, but their wit, angularity and reductiveness indicate they wouldn't want it anyway.
That said, here are 13 actual songs with their origins in the vortex between primitive Fifties rock'n'roll (Of Course It Is) and early New York punk, drive-in movies (Attack of the Giant Leeches is here) and suggestions of metal chug alongside their dense and sometimes desperate sounding pop (It Never Stops).
If you care to acquire a taste of/for Half Japanese this is a remarkably easy entry point.