Graham Reid | | 1 min read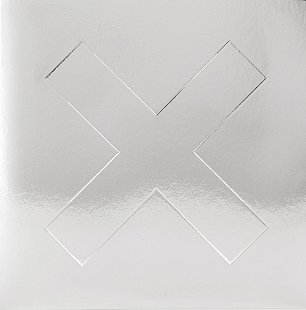 The verdict came in very quickly in the case of this album. After their stellar 2009 debut xx –which won them Britain's Mercury Prize, an award often out of synch with taste and commercial success – came the somewhat lesser but still interesting Coexist in '12 (a case of more of the same but less so) which meant this one could be make-or-break.
Right from the economic opener Dangerous, their electro-pop is a step up and outward with singers Jamie Smith -- also the smart producer again -- and Romy Madley Croft exuding a confidence in both themselves and the more embellished pop.
And where once there was space sometimes just for the sake of it now their musical palette is more dense (although still restrained) and colourful.
Take just A Violent Noise by way of example which opens with the sparest of synth'n'beats behind Oliver Sim – the third member of the triumviratee – who sounds ill at ease before the more assuring Madley Croft enters, the beats become more aggressive and you sense when Sim returns, still fragile, that he is an isolated figure on the dancefloor, terrified within by the requirement to be sociable, clubbing and in strange company.
It's possible to finely slice each of these 10 tracks (Performance is another where uncertainty and the need to "put on a show" is at the emotional core of an impressive sonic landscape discreet and spacious) and admire the individual components of beats, samples (the Alessi Brothers in the opening passages of Say Something Loving!) and clever arrangements which juggle silence with sound.
And of course those lyrics replete with ideas of uncertainty and inadequacy, sometimes in the face of affection and love.
Those emotions have rarely sounded as appealing as they are here on an album where the jury does not need more time to reflect.