Graham Reid | | 1 min read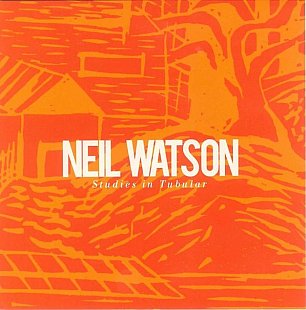 Guitarist Neil Watson is a man with an impeccable track record of appearances on albums by Mel Parsons, the Finn Brothers, Caitlin Smith and more than a dozen others.
He's a man who can sit in, and comfortably fit in, with visiting jazz artists (Mike Nock, Michael Brecker) or people at the mainstream centre of spectrum he commands, and his day job at the University of Auckland in the School of Music finds him as a tutor and mentor to guitarists in the pop music department.
So a man with an impressive CV and — through his sessions and the university — someone who can phone good people and know they will take his call.
That appears to be what happened for this album, cleanly recorded in a couple of days in 2011 – almost six years ago? – by Edmund Cake and mixed by Jeremy Toy.
On hand are the cream of the Auckland – if not national – jazz scene in acoustic bassist Olivier Holland, drummer Ron Samsom, and saxophonists Roger Manins and Lewis McCallum (on a track apiece)
And Geoff Maddock, formerly of Goldenhorse, offering acoustic guitar on the lovely Kerala which moves from pastoral folk into a comfortable country vibe with Watson pulling out some delicious twang, bent notes and mercury-gleam lines over a simple percussion bottom end.
Also here is organ and Wurlitzer player Grant Winterburn for three tracks, among them the wittily entitled Wes De Money which takes Montgomery to the highway for a tight ride in a Mustang with Link Wray driving and Larry Carlton choosing the route.
And while the excellent seven minute-plus Booga-Gee hints at something similar it becomes a smashing studio-cum-jazz joint rocker when Manins brings in his honk'n'bop baritone sax.
And there's Texas roadhouse blues devolving into Stevie Ray Hendrix on DAE 101 . . .
And funk-rock on Metres Ahead. . .
And . . .
There's a scattershot, let's catch this while we can, sensibility about this which – while never less than impressive in its parts – doesn't hang together as a coherent album. Which is not an uncommon issue with guitarists, consider Jeff Beck and Jon Herington albums in this regard.
But by the end of these nine diverse instrumentals you are left with the feeling that this comes off like a calling card from a man who hardly needed one.