Graham Reid | | 1 min read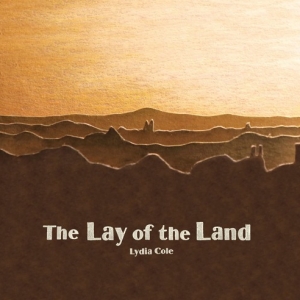 Elsewhere was more than just ho-hum about Lydia Cole's debut Me and Moon of 2012, we were almost casually dismissive because it sounded like she'd thought no further than her own bedroom where she'd holed up after a relationship breakup.
But a couple of advance tracks for this belated follow-up suggested something had happened to her in five years; Call it maturity, a more outward-looking position if you will, but even though she still can sound self-absorbed (she remains resolutely first person singular) there's a real sense here of her emotions sounding more universal than exclusively personal.
And when she is revealingly personal (the early single Sober) she goes beyond the self-pity of her debut into some serious self-analysis which also will connect with others.
Because of that we interviewed her at length before this album's release and she proved as smart, mature and self-critical – and even dryly funny – as these nine songs (in barely over 30 minutes) suggest.
Credit must also go to producer Nic Manders whose sonic settings – from parlour piano delicacy on Brave to widescreen backwards guitar/distortion at the centre of the standout Time is A Healer, with her unashamedly flattened Kiwi vowels – pushes these delicate melodies and her fragility into more challenging areas.
Lydia Cole is about to leave the country for Berlin, and she doesn't know when she'll be back.
She told Elsewhere she felt she needed new music to travel with.
This is not just new music, it's the same Lydia Cole . . . but she's becoming new.
Berlin will be good for her.