Graham Reid | | 1 min read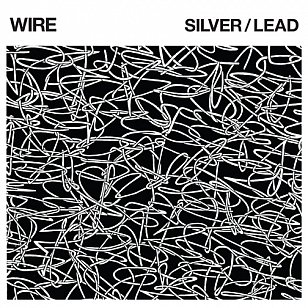 While many of their UK post-punk peers trade on their former (in)glorious past or re-form to trot out the old tropes and phlegm for fans, Wire have rarely looked back and moved on from those three cornerstone albums in the late Seventies: Pink Flag, Chairs Missing and 154.
They might have faltered from time to time, and reduced then expanded their membership, but they never really stopped working and turned their once-minimalist alt.pop into an art project which could just as well exist on the dancefloor or the pop charts.
It was in the nature of their abrasive style that the latter didn't beckon them, but they were always a powerful pop quotient in them . . . evident here on the scouring, distorted power-pop of Short Elevated Period which also comes in at the perfect pop single length of 2.54 and boasts a big chorus held back until right at the end. LIke Husker Du does the Bats, or something like that.
And there's the fuzz-pop of the slower Diamonds in Cups which has an emotional elevation which soars on wings of dense guitars and is driven by the metronomic time-keeping of drummer Robert Grey.
Clocking in at barely 37 minutes, these 10 songs pack their punches and information into songs where there is no fat.
The gristle remains however, even on the sort-of love songs Forever and a Day where the monochrome backdrop sounds like it has been transported in from some other sentiment.
Whatever messages are buried in these lyrics they are – and this is typical of Wire – coded, disguised, oblique and closed. That has always made them a difficult but interesting proposition.
An Alibi comes as a series of shuffled questions over a monochromatic dirge which swells then retreats.
Although they have, as noted, rarely looked back, some songs here (Sonic Lens, This Time, the brooding title track) have reference point back four decades . . . although have been twisted into more contemporary and menacing shapes.
Wire, especially in the past five years, have proven themselves one of the most consistently interesting bands to have emerged from the post-punk era and to have survived as, if not always innovative at least not constantly trawling their past to replicate it for consumer consumption.
(When they did for Change Becomes Us in 2013 they re-invented the old songs)
Check the lovely Sleep on the Wing which effects an Eno-like dream state coupled with the staccato guitars of Colin Newman and Matt Simms.
And it's a pop-length three minutes.
For more on Wire at Elsewhere start here.