Graham Reid | | 1 min read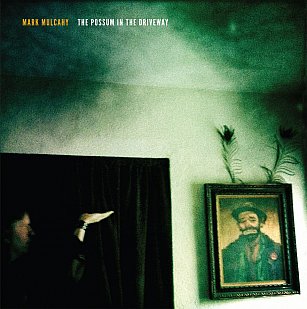 If American Mark Mulcahy is known at all in New Zealand it might only be for his part in the indie.rock outfit Miracle Legion who broke up in '96 after more than a decade and then reformed last year. (Maybe just briefly given a pointed lyric here in The Fiddler).
You'd prefer Mulcahy however to be known for his excellent solo album Dear Mark J Mulcahy I Love You of four years ago.
This belated follow-up – with a title which sounds alarmingly Kiwi – similarly has him comfortably exploring different genres but there is overall a more muted, reflective quality and some intensely personal lines.
The opener Stuck on Something Else is a slow ballad over a soft bed of keyboards is a lovely, emotionally naked, open-hearted letter to a partner about his shortcomings, and such domestic matters of the heart (and family) along with his aching singing style (the fragile 30 Days Away) make for engrossing and sometimes demanding listening. He takes you straight into his confidence.
But by placing himself into different musical settings – like the soulful Fiddler, the mysteriously distant folk ballad They Broke the Spell, the uneasy and sinister New Orleans pop of I Am the Number 13 – he carries this album into fascinating territories.
That means when he sings about being "round the mental ward a million times, I've seen the way they look at you" on Catching Mice it comes over as almost Euro-pop shuffle and unsettlingly lovely flute as it skewers a flawed relationship but ends up a strange song of love and need.
He comes off the nasty balladeer on the early Sixties stomping sound of Hollywood Never Forgets, Jimmy is a terrific indie.rock song with a twist of the blade and the final song is jazzy ballad Geraldine ("more perfect than you need to be") with brittle sax and more soul and heart-baring in a way which is almost like eavesdropping on a man enduring and enjoying the fathomless depths of love.
Mark Mulcahy is a rare one.