Graham Reid | | 1 min read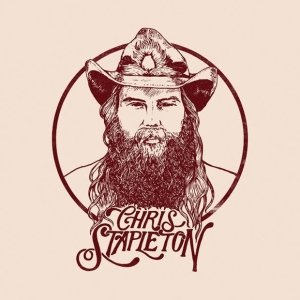 Because we essayed this superb songwriter and gruff-voiced singer on the back of his debut album Traveller last year we won't revisit that ground . . . only to say here is a guy whose music has been covered by Adele but whose audience would also reach from Springsteen fans to Merle Haggard devotees and those with an appreciation of how he can also touch on something akin to Southern soul.
Not bad for a guy who is probably mostly placed in the broad church of country music, but who has also performed with Justin Timberlake.
That's the breadth of his reach and on this nine-song collection (all but one original co-writes) he touches on all those points which could sound like a calling card if it weren't for the raw power of his singing.
There's an aching country ballad here (the non-original Last Thing I Needed First Thing This Morning) alongside barroom country-rock (Second One to Know) and songs which you could imagine could be turned into soul-blues classics (I Was Wrong which would have suited Jimmy Barnes at his peak).
And a country song about drinkin', regret and turning your life around (Up To No Good Livin' which might have suited Merle Haggard or George Jones), the bluesy Them Stems which is a dope smokin' follow-up to Might As Well Get Stoned on Traveller . . . and the opener Broken Halos is that Springsteen song you've been searching for.
The closer is a deep and howling blues ballad Death Row.
This collection certainly provides more Stapleton material for others (Vol 2 is due later this year) but once again he carries it off for himself.