Graham Reid | | 5 min read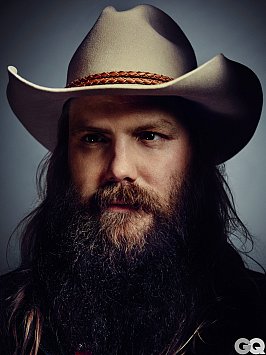 In the early Nineties when Billboard magazine adopted the more accurate Soundscan method of assessing record sales, three genres of music emerged as selling much more in America than anyone had previously thought: rap, alternative rock and country.
It would be easy to simply note a divide there between urban (black, inner city), white college and rural (that mythical Middle America).
But it was more complex than that.
The biggest country act — known as the first Soundscan star — was Garth Brooks from Oklahoma and he commanded an enormous following in major cities right across the country.
That was in part to Brooks – like Taylor Swift would later do as she abdicated country and embraced pop — moving from country into a more mainstream rock-influenced music.
It made sense: Brooks had grown up seeing bands like Styx and Kansas in concert (the ones who went to Oklahoma while more hip bands hugged the coasts) as much as he'd heard country music from the likes of George Jones.
And so Brooks adopted more of the rock production and presentation style (he put on a show, swinging from rope ladders, blazing lights) and he crossed over into mainstream audiences.
He played college towns and for urban cowboys.
He also wrote damn fine songs about real things like spousal betrayal, having "friends in low places", hard times and such, and told stories of ordinary people's lives. That was the country in him. He also covered Billy Joel's Shameless and Little Feat's Dixie Chicken.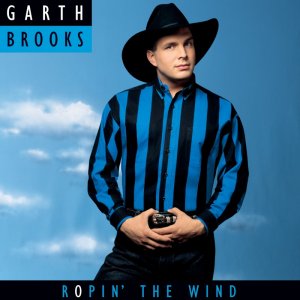 He was much loved by a massive audience. He sold 17 million of each of his '90 album No Fences and follow-up Ropin' the Wind – both topping the mainstream US charts — which puts him into Fleetwood Mac sales territory, when even Fleetwood Mac could no longer do that.
Yet many country music writers didn't want a bar of him, they didn't consider him "country" (their readers mostly did) and so they wrote about the "real" country artists . . . and in a sense the attention Brooks got did all those other writers and performers a service.
The whole "don't listen to him, listen to this guy/gal" worked for quite a few artists at the bottom of the totem pole Brooks topped.
But Brooks himself — who was an MBA graduate so he knew a thing or two about marketing -- frequently spoke of Townes Van Zandt and other singer-songwriters he genuinely admired and learned from, so he also prepared the ground for them to reach a wider audience.
(Disappointingly of course, Van Zandt was in bad emotional and physical state by the time the Garth Brooks caravan rolled in, he died in '97).
Brooks was one of the "hat acts" alongside Dwight Yoakum, George Strait, Tim McGraw and many others who broke out of the country corral and into mainstream popular success.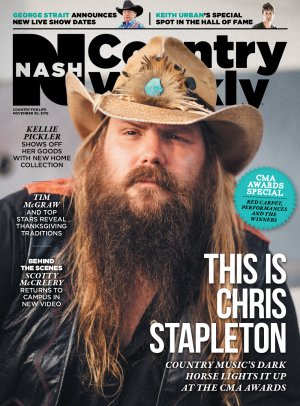 Today country music has other artists poised on the cusp of wide crossover popularity, not the least 38-year old Chris Stapleton who has picked up a ridiculous number of awards since he emerged as a solo artist last year with his Traveller album . . . which now his label is using to try to break into mainstream attention.
Stapleton was the frontman for the bluegrass band Steeldrivers but his songs have been covered to enormous success by Kenney Chesney (Never Wanted Nothing More), George Strait (Love's Gonna make It Alright) and former Hootie frontman Darius Rucker (Come Back Song).
Six of his songs (co-written) have gone to number one on the country charts and apparently 150 of his songs have appeared on albums by other artists. Check the credits on Adele's 21, he wrote If It Hadn't Been For Love.
He has co-written with the late Guy Clark and Alan Jackson (among many others) in the country world, but also with Peter Frampton and Sheryl Crow. So he has a reach beyond the mainstream country audience he commands.
And command them he does: Traveller is closing in on sales of 1.5 million in the US and it was nominated for album of the year at the Grammys, and won country album with the title track picking up best country solo performance.
He has won a shelf-full of country music awards: Traveller went to number one on the mainstream US charts (shades of Garth) and Rolling Stone – hardly a banner-waver for country-rock of the Chris-kind – had it as one of the top 50 albums of last year.
Last year he appeared on the Country Music Association Awards in a duet with . . . Justin Timberlake? And in that environment we know who was making who look cool.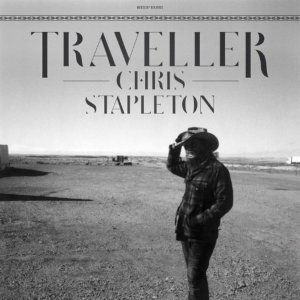 Stapleton may be cutting it in the contemporary world but he is unrepentantly old school: He sings in an archetypal country voice along the lineage of Waylon Jennings and George Jones through to late Seventies Southern rock (Amazing Rhythm Aces, Atlanta Rhythm Section, the Charlie Daniels Band) and stopping just short of Steve Earle.
On Traveller he sings with his band member and songwriter wife Morgane (who has her own recording contract in Nashville where they live) on More of You where the ghosts of great country duets are conjured up.
He also does an exceptional, white-soul cover of Tennessee Whiskey, a song David Allen Coe and George Jones previously sang . . . except Stapleton took it to the top of the country charts. It was the song he and Timberlake performed together.
And he does like whiskey.
His voice sounds cured in it. The songs on Traveller rightly reference Jesus, wives, movin' on (the title track), givin' up (the loser-defeated but uplifting Might As Well Get Stoned which must go down a treat live with its staggering, downer guitar solo), drivin' and road songs (The Devil Named Music) . . .
And he has a soul-filled voice. If you doubt it check the troubled spirit which he conjures up to sing the disturbingly spare live recording of Sometimes I Cry: "There are days I can walk around like I'm alright . . . I can keep the pain comin' out of my eyes, but sometimes . . ."
Like Kris Kristofferson he sings of those lost times and as with so many touring artists he yearns for his home and kids: "But I sold my soul a long time ago, I put it in six strings and a sad melody . . ."
Chris Stapleton – with long hair, full beard and hat – would seem to stand at the midpoint of hard-edged country-rock which reeks of authenticity (he's been around for almost a decade) and rock audience acceptance.
Gotta like a country guy who pays a genuine tribute to Prince by singing an astonishingly raw Nothing Compare 2 U just days after Prince's death.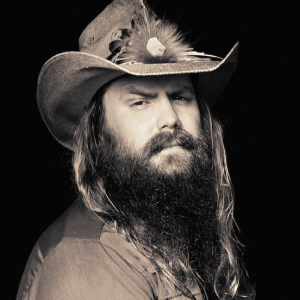 He should have wide appeal to rock audiences which look in vain for the rebel voices to articulate their outsider status in this world where "rock" has been codified into digestible tropes and rebellion is just another role to play.
Chris Stapleton might just be the man, as he sings on the uncompromising Outlaw State of Mind which veers off into country-psychedelia at the end: "I got friends that know how to have a good time. Yeah, they roll their own and drink Carolina shine. I've seen the devil in a dark coal mine, I've been higher than a Georgia pine . . . "
Then he connects the dots between country and rock: "And there's people all across the land, from West Virginia to the Rio Grande, hold on like I am all the time, all the time. In an outlaw state of mind . . .
"And there's people all across the land, from New York out to old San Fran, just don't give a damn all the time, in an outlaw state of mind . . ."
He might not be an outlaw but Chris Stapleton – unlike Garth Brooks – sure isn't inside the tent.
And you hope he never will be.