Graham Reid | | 1 min read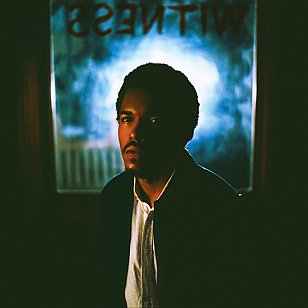 This may only be Booker's second album but he has already proven the capacity to surprise, born out o his punk background in Florida coupled with a love for r'n'b', gospel and classic soul.
Throw them into the blender – you can almost hear the blades grinding on the throaty opener Right On You which comes at you out of a thumping pulse and the assertive "I'll be damned if I don't get what I want" and skittering blues-rock guitar – and something unexpected is always just around the corner.
But the follow-up is an aching soul ballad over a simple chipping beat with strings, and after that the title track brings in Mavis Staples to remind us that when it comes to race relations in America isn't any better than it was when she was testifying back in the Sixties. Police with guns are stil killing unarmed black civilians.The question they ask is pretty simple, are you going to witness this?
Booker can turn his hand to grind funk on The Slow Drag Under (he's long been based in New Orleans, sometimes like kin to Alabama Shakes and at others seduces with a string section beamed in from the late Fifties while he channels the spirit of a troubled Otis Redding (the existential uncertainties of the glorious Believe).
Southern soul is never very far away either (Overtime) and although there's sadness and disappointment here (Carry) the explosive moments (hold tight for the punk pyrotechnics of Off the Ground) and thoughtfulness also convey the power of self-confidence.
Over the long haul some might find his burned-out voice difficult, but when he deploys it on the heart-tearing ballads it is a powerful instrument.
Expect the unexpected, and even then prepared to be taken aback.