Graham Reid | | 2 min read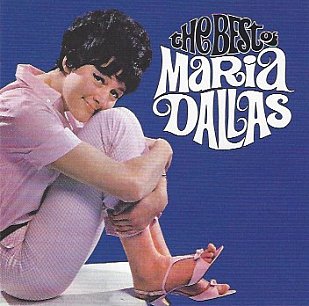 In 2013 – which was what we now know as "The Year of Our Lorde" – there was a huge upset at the Vodafone New Zealand Music Awards.
For the young people in the audience, their new pop-godhead Lorde had dominated their thinking and so a shockwave of "Who . . .?" went around the room when the award for the biggest selling album was announced.
Lorde's debut album Pure Heroine wasn't actually in contention in the category (released after the awards period closed off apparently) and the winner was . . .
Some old guy called Peter Posa?
All around me people – many of whom should have known better and been more respectful -- just tuned out when old Peter came on the screen to make his acceptance speech . . . which was unforgivably cut from the television coverage.
Yes, the guitarist of the Sixties who most hadn't seen or heard of since that time (unknown to anyone under 30, until they heard his hit White Rabbit and went "Oh, yeah") had the biggest -selling album of that remarkable year.
And why?
His Very Best Of compilation had been tele-advertised and sold at a modest price through outlets like the Warehouse. So a nostalgic generation which watched terrestrial channels and still bought CDs, while their grandchildren were streaming, had gone out and bought the album in its thousands.
That said, it was an intelligent compilation by Sony, who look like they might be replicating that success with this collection by an artist from the same era.
This went into the NZ charts at number three last week – and is being tele-advertised and is available at . . .
As with Peter Posa, Maria Dallas is best known for one big hit – in her case her version of Jay Epae-penned Tumblin' Down which won her the Loxene Gold Disc Award in '66.
A young woman with a natural voice for country-pop, Maria Devcich out of Morrinsville was – again like Posa – someone who is bigger and better than being remembered just as a one-hit wonder.
Even back then it was inevitable she would record in Nashville (this 30-song collection opens with her horn-punched re-recorded version of Tumblin' Down), appear on the Grand Ole Opry and on national television shows in the States.
But when she came back home after that stint it was clear this country was too small for her, and so she – as with so many other mainstream country and pop entertainers of the time – relocated to Australia.
As with so many country singers she made her career on the back of covers; Here any number by Roger Miller, songs most commonly associated with others (Queen of the House, Rose Garden, Try a Little Kindness) and album fillers.
That said, Maria Dallas possessed a natural voice for country with a slightly burned-edge tone which was immediately identifiable and not too far removed from Brenda Lee on the upbeat numbers, and just a touch of Loretta Lynn on the heartache ballads.
And that – again as with Posa's much recommended collection – makes this compilation a long overdue recognition of a talent which has been too long relegated to the backpages and footnotes of New Zealand music history.
She could play the radio-pop game the instantly familiar (Ambush, Pinocchio, Life's Carousel) and throw in live crowd-pleasers (her persuasively deep take on Tommy Roe's Everybody)
But it allows you to get to the essence of her gift: Just start with tghe sexually charged yearing of Don't Love Me Too Much which – admittedly of its period – transcends time.
Or A Little Bit of Lovin'.
Or . . .
They all take you to the final track here . . . it is her Kiwi hit version of Tumblin' Down with her vocal going so low as to be almost inaudibly deep and as smoke-filled as a public bar in the mid-Sixties.
It remains exceptional.