Graham Reid | | 1 min read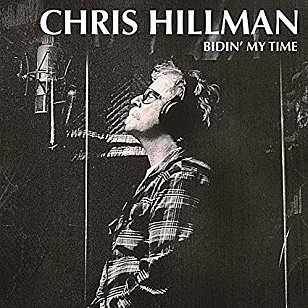 An inevitable pall of sadness hangs over this reflective collection by the former-Byrd/Burrito Brothers etc Chris Hillman.
It was the final album the late Tom Petty produced, and he appears here – in an instrumental capacity – alongside a roll call of greats from Hillman's past: they include fellow Byrds David Crosby and Roger McGuinn; Heartbreakers keyboard player Benmont Tench, drummer Steve Ferrone and guitarist Mike Campbell; fellow travellers from his Desert Rose Band . . .
For what is a country-rock supersession which includes selections from the Byrds catalogue (Bells of Rhymney, She Don't Care About Time, the country foot-tapper New Old John Robinson and the rare and timeless pop-rock of Here She Comes Again co-written with McGuinn way back given its first studio recording) it' clear that all egos were left at the door in the service of the songs and Hillman.
Also here are Petty's Wildflowers and the Everly Brothers' Walk Right Back alongside Hillman's thoughtful country-flavoured originals, among them the terrific, spiritually-inclined Given All I Can See.
Love, reconciliation, a heart seeking peace and rest are the common themes, but also a look at contemporary life with a shake of the head (Such is the World That We Live In)
However, much as they try to replicate the original jangle of Rhymney and especially Gene Clark's sublime She Don't Care About Time (one of my funeral songs!) they hardly seems worth the effort given how singular the original Byrds' versions were.
But here they are again and fit within the relaxed and reflective atmosphere of this which is an album of fine moments (again, Given All I Can See), memories and of course, now, an air of melancholy given Petty's passing.
If this makes you wistful for the Byrds then check out this collection.