Graham Reid | | 1 min read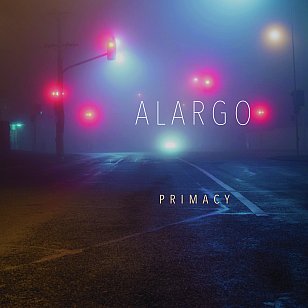 Alargo are multi-instrumentalist/vocalist Kingsley Melhuish and keyboard/synth player Alan Brown, and both programmes loops.
Brown has appeared at Elsewhere a number of times under his own name (and he did an Elsewhere Jazz Questionnaire in 2015), but most notably for his beautifully ambient-cum-understatement album Silent Observer.
Melhuish – here on lots of things you blow down like conch shells, tuba, koauau, ocarina and trumpet – has usually appeared as a band member . . . but the precedent for this new album by them as Alargo came earlier this year with the weightles and beguiling Central Plateau.
It also started from a similar premises of an electro-acoustic, cosmic evocation and central space of quiet and stasis.
That description may make this sound like so much less of more that it becomes nothing, Primacy is far from it.
What is here is all about nuance and sounds which – in the opening piece Vocale with wordless singing by Melhuish -- seems to use a starting point where something akin to Bowie's Warsawa on Low as heard in the distance over the throb of the Nostromo in the the first Alien movie.
By the midpoint of 10 minute piece however that throb has become more prominent, the buzz of the flightdeck more insistent and menacing, and the sound of the koauau (Maori flute) very eerie.
A steadier pulse is laid down for the more grounded but equally disconcerting eight and half-minute title track which – behind the more assuring keyboard punctuations and koauau – sounds more urban but similarly emotionally bleak.
Warning Signs with Melhuish on trumpet which follows is perhaps the most immediately accessible piece for its sub-current of urban synth-funk and the echoed trumpet sounding as spacious and noir as Miles Davis could sometimes be.
It's as if this album starts in deep space and then by Warning Signs has landed in the empty 2am streets of a metropolis, and by the final piece Zorniseg -- which opens with tuba, an instrument which usually brings a smile -- we are in a much more comforting zone of warm synths.
As with the previous Alargo album, this rewards deep immersion and won't give itself up to those in search of a hook, a hit or some ready handle to hang on to.
It is music as a sonic landscape into which you can simply let yourself go.
If you want the easy way in, play these four pieces in reverse and you will enoy a gentle lift-off to a place where they say no one can hear you scream . . .
Or, in this case, breathing slow and gentle.