Graham Reid | | 1 min read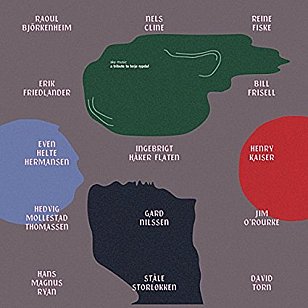 The great guitarist Terje Rypdal – who has appeared at Elsewhere many times – has been a mainstay of the long-running ECM label with a couple of dozen albums under his own name in that discography, as well as working with the likes of drummer Jack DeJohnette and bassist Miroslav Vitous, Polish trumpeter Tomasz Stanko, cellist David Darling, the Hilliard Ensemble and Norwegian artists such as Jan Garbarek and Ketil Bjornstad.
And many, many others.
He started off in Shadows-type band, played in a hard rock trio the Chasers and is widely considered among his guitar playing peers to be one of the most versatile and interesting of jazz guitarists for his diverse tonal palette . . . not that he considers himself a jazz guitarist however.
This collection of interpretations by the likes of international admirers Bill Frisell, David Torn, Jim O'Rourke, Henry Kaiser and Nels Cline plus Norwegian metaller Hedvig Mollestad Thomassen and Sweden's psyche-rocker Reine Fiske and many others – the latter two shearing huge slabs of sheetmetal sounds on the 15 minutes Over Birkerot/Silver Bird Heads for the Sun – makes for a plank-spanker's delight.
Cline works with loops, bass and electric guitar on the more ethereal What Comes After; there's a weird outer-space/bent blues quality to some of the 19 minute-plus Tough Enough/Rolling Stone/Tough Enough which features Kaiser and . . .
Just more.
If this really rings you bell then there is also a vinyl-only Volume 2 of side-long studio improvs (with free CD of the same) which didn't make the final cut for this one.
Quite a 70th birthday gift-cum-tribute for the great Terje Rypdal.