Graham Reid | | <1 min read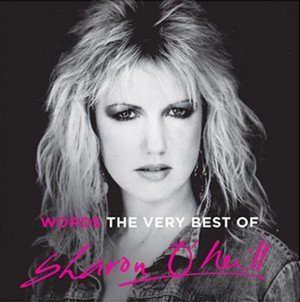 With Sharon O'Neill's 2017 induction into the New Zealand Music Hall of Fame, this 20-song collection from 2014 gets deserved re-presentation.
But it also serves as useful reminder of just how gifted she was with a pop-rock song (Words, Baby Don't Fight, Danced in the Fire etc), ballads (Asian Paradise), mature truth-telling (Luck's On Your Table Tonight, Maxine, Physical Favours, Losing You), duets (Don't Let Love Go with Jon Stevens) and could also turn her hand to convincing commissions (the Telethon song Don't Say No To Tomorrow which was her only top 10 hit in New Zealand, Smash Palace for the film of the same name).
Sharon O'Neill might be physically tiny but she was a towering figure in Australasian pop . . . and in the booklet not too many could be photographed with her co-writer Robert Palmer in Switzerland, with Elton's arm around her shoulder in backstage shot, with bad boys Angry Anderson and Marc Hunter . . . and not so big she wouldn't include photos of her as a chubby kid, looking awkward as pre-teen, with her mum and dad back home in Nelson . . .
That's star quality right there.
And the songwriting – with the usual reservations about Eighties productions – stands tall.
There is an archived Elsewhere interview with Sharon 'Neill when this compilation originally came out here.