Graham Reid | | <1 min read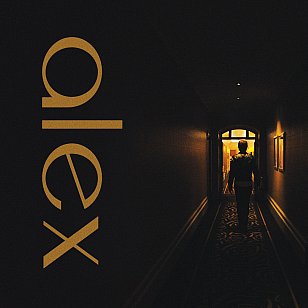 And also out of Anton Newcombe's Berlin studio comes this British fish of a very different colour, an acoustic throwback to folk-rockabilly, angry young Dylan and across to the darker edges of recent fellow travellers like Jake Bugg (you can hear why Bugg-fan Noel Gallagher likes Lipinski) and Pete Molinari.
Recorded in just six hours apparently with Lipinski on an old acoustic (with brother Adam on hand for extra guitar), these songs spring to life with the singer sometimes sounding like a more bitter and road-hardened young James Taylor/Jackson Browne (Carolyn) . . . although he can pull right back to pained intimacy (Hurricane which also shows his vocal power and confidence) or even reach for a soulful yearn (on the political Come On People which appropriately lifts a line and image from Dylan's Lonesome Death of Hattie Carroll, and other young Bob clarion calls at the dawn of the Sixties).
Given the baggage so many carried when announced as a "new Dylan" (when the original was still around and relevant), you wouldn't want to go down that path. And Lipinski certainly isn't that – beyond a lyrical twist, and the power emanating from his voice and guitar – although the second half of these 10 songs move more firmly in that direction. But he is a singer who deserves to be heard.
He must be compelling live. He and his songs -- especialy in the first half of this album -- leap out of the speakers here.