Graham Reid | | 1 min read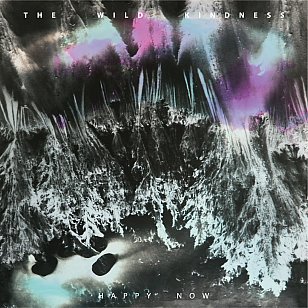 When singer-guitarist Mike Alexis from the four-piece San Francisco band The Wild Kindness got in touch about this, his band's debut album, he freely acknowledged that Sneaky Feelings and other bands associated with the "Dunedin Sound" were a profound influence . . . and through a search of those names he'd come across Elsewhere.
Perhaps if he hadn't mentioned those references we might not have turned ears their way.
But that was enough to get us in, and what we hear isn't simple and sometimes reductive jangle pop but songs, swelling melodies and arrangements which are crafted, nod just enough to the Paisley Underground bands (Pills and Wine Pt 2), indie-styled power-pop (Trace Yr Veins, Long Haul), dialled down pop (A Mountain is Too Much), New Wave post-punk (Exceptionally Free) and quiet psyche-rock (Low Roads) among other touchstones, and some trickle-down of late Sixties/early Seventies pop-rock bands.
You could spend some time decoding the reference point but that would be counter-productive to the sheer enjoyment this offers when played loud.
It is largely classical-framed powered-up pop-rock which is just familiar enough to be inviting but also played with enthusiasm which makes it fresh enough to suggest they might know the past but are thoroughly enjoying discovering and playing this in the present.
They may just be among the many thousands of bands out there you haven't heard of, but if they were signed up for a Laneway appearance or short tour here then Elsewhere would be close to the front of stage and doubtless loving it.
And by the way, check out their full catalogue on Spotify. Their earlier songs are impressive too, some even more so.