Graham Reid | | 1 min read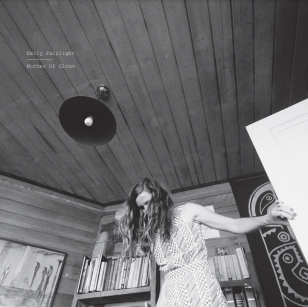 Taking its title from a line by Martha Wainwright and with song titles like Body Below, Drag The Night In, Private Apocalypse, Sinking Ship and Loneliest Race you'd expect a fairly dark ride on the second album by this Wellington-based alt.folk singer/songwriter recorded in Austin.
But with her powerfully quivering voice – at time she calls to mind Buffy Sainte-Marie and a more focused Cat Power – and the sometimes dreamscape settings with strings and keening guitar, these songs are more elegantly monochrome than downright "doom-folk" (her description).
The interesting centrepiece is the ambient instrumental The Desert with her disembodied and distant vocal evoking a Native American song-cum-wail.
Either side of that are self-contained songs which sometimes rise out of the dust of a barroom floor (the chunky acoustic strum'n'stomp of Time's Unfaithful Wife), are thoughtful and memorable folk ballads (Drag The Night In, Sinking Ship), sensual chanson (The Bed which suggests she'd also be an interesting fado singer) and introverted folk-pop which have their roots as far back as the early Sixties (Nurture the Wild is almost Baez-like).
The 90 second closer is Breathe Baby Breathe and those are the sole lyrics.
You do sometimes want her to unleash that quivering fire-power which is clearly there in her voice. It comes through a bit on the folk-pop of Water Water ("everywhere, and all I do is drink/I'll drown before I sink") and the excellent opener Body Below where the descending strings have an almost aquatic undertow behind her strong delivery.
Maybe that will be more to the fore when she plays live because it is within the capabilities of the band which includes drummer Ben Cole (Datsuns) and bassist Andrew Bain (Fur Patrol)
Set aside the allusion of the title because this is not some relentlessly bleak journey into the nighttime of the soul.
Breathe baby, breathe indeed.
Available May 4 on various streams