Graham Reid | | 1 min read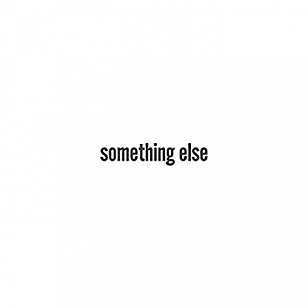 The title on this new album by the very prolific Anton Newcombe and his fellow travellers is interesting of itself.
It may refer to the Beatles album of a similar title (the typically cobbled-togetherSomething New) which came out in the US in '64 because Newcombe has made such allusions in his long career on BJM albums such as Their Satanic Majesties' Second Request, My Bloody Underground and Who Killed Sgt Pepper?
Or it could simply be a reference to how he is pushing out albums every year from his home studio in Berlin (alongside others by the likes of Les Big Byrd, Pete International Airport and others) and here is just something else.
And in a sense it is just that, another installment from a man whose vision runs through rock'n'roll-cum-world music to psychedelic rock and tripped-out semi-soundtracks.
There's always something slightly wayward and likable about BJM albums although Elsewhere prefers the more psyche-rock and world music-influenced installments. But the ragged charm here on an instrumental like Animal Wisdom (which might have made for one of the better spaced-out tracks on the Stones' Satanic Majesties period), the banging surf-rock wig-out sound of the desperate Skin and Bones, the downer Brit-Goth pop of Who Dreams of Cats? and the exotic eight minute dreamscape of Silent Stream (with drone, organ and disembodied vocals) all invite you back into BJM's busy world.
And My Poor Heart where the chime'n'drive underpin spaceflight guitar sounds ideal for live immersion.
That is good news because the BJM – on another seemingly endless tour after a quieter 2017 – are coming back to New Zealand shortly.
And Newcombe is promising another album before year's end. Maybe they will showcase something else from that as well as Something Else?
In a sense it doesn't matter if you are unfamiliar with their extensive catalogue – Something Else is their 17thstudio album – because on the night they can deliver daring psychedelic rock.
For more on Anton Newcombe/Brian Jonestown Massacre start here.
THE BRIAN JONESTOWN MASSACRE TOUR
June 16, Powerstation, Auckland
June 17, SanFran, Wellington