Graham Reid | | 1 min read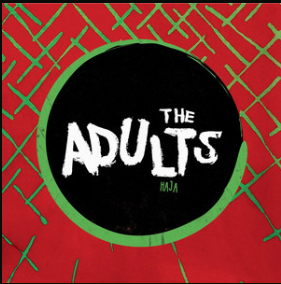 This new iteration of the Adults – the flexible line-up project helmed by Jon Toogood of Shihad – has rightly grabbed early attention for its meld of exotic rhythms and melodies from Islamic music, and the contributors list which includes Chelsea Jade, Raiza Biza, co-producer Devin Abrams, Aaradhna and others.
With that cast, the music edges between hip-hop, pop-rock and trip-hop, and a lyrical content which lives up to the band's name: songs about the dispossessed and the exploiters (That Gold), finding inner strength in the face of hardship (the dark and moody Take It on the Chin featuring Kings and Estere) and a wide consideration of fear, love and compassion in the metaphoric Bloodlines which soars, seduces and asserts courtesy of the voices of Estere and the declamatory Jess B.
Underpinning much of this is music and rhythmic influences – credited to the Gisma Group – which Toogood heard at his wedding in Khartoum in the Sudan where his wife is from.
Like the Moon is the Gisma Group's vocals augmented by Toogood and Abrams on funky electric bass, guitar, keyboards and percussion grooves. This piece and the more ambient gem Gisma which follows – and close out the eight tracks – take you back to the experiments of Eno and Byrne on My Life in the Bush of Ghosts and the work of David Sylvian with Holger Czukay in the late Eighties (and just reissued).
Not that those works are similar on a musical level to this Adults album, just that they provide a useful reference point for the ethic behind them.
Much of this is also addictively danceable, from the pumping Boomtown opener (with Chelsea Jade and rapper Raiza Biza) through the spare and percussive title track, that churning Take It on the Chin, the drum-driven Bloodlines . . .
At just 30 minutes this album crams in a lot of lyrical and musical information and is quite a departure for Toogood.
Soulful also, especially when Aaradhna and Miloux are on call.
Recommended.
The Adults on tour
Saturday 1st September Wellington - Meow
Friday 14th September Christchurch - Blue Smoke
Saturday 15th September Auckland - Powerstation