Graham Reid | | 1 min read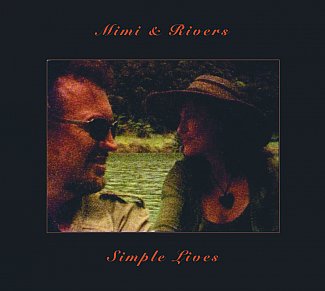 The Rivers here is Chris Baigent who is the singer-songwriter for the neo-folk band Rivers Edge and Mimi is his ex-partner Aimee Belton who here harmonise beautifully on these nine originals.
There is delicacy here (Love Kills Fear brings extraordinary passion and acceptance to the threadbare phrase "I love you") but these folk-pop songs also have real sinew: In the Light buoyed up by strings and solid percussion has an internal strength.
Given the backstory here – Belton relocating to the Waikato with her three children after losing two houses in quake-shaken Christchurch in five months, Baigent experiencing hard times – adds a resonance to lyrics in Pleasures Unknown: "everything is still so unclear but you saved me darlin' from shaky ground," sings Belton in a powerful country-styled ache and assurance. "Two broken hearts coming together, beating as one," they harmonise.
And Rhythm of Love which follows lets Baigent step forward so sing an emotional rejoinder: "River of time, river of love, river of time brought your love to me . . . everyone understands the rhythm of love".
Later Pleasure Unknown gets rehit (as Unknown Pleasures) as a more country-rock ballad with the band and a keening electric guitar, but the nine track album closes with the more uncertain Where Is Home ("wherever I go I feel alone . . . home is where the heart is").
"This album is about making peace with the past, still believing in a future, completing the circle and having something tangible to leave behind" says Belton. "It's about having fun too – no matter what life throws at you. It represents hope and everyone's vast capacity for healing when the simple act of human kindness and tenderness is given."
Baigent recently signed to Songbroker on the back of his small but finely formed catalogue of songs, and you'd guess they'd not have much trouble placing some of these songs on soundtracks as their melancholy and memorable melodies (and assured delivery) you can imagine something like the gorgeous In the Light playing as the credits roll and dusk drops down on reconciled lovers.
Or a street of broken houses, each holding a private story.
Please note: since Elsewhere wrote this review the artists have chenged the running order of the tracks.