Graham Reid | | 1 min read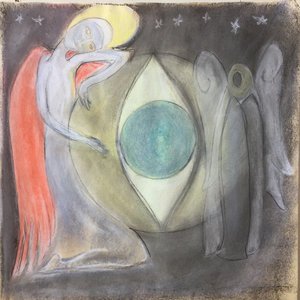 Let us reiterate a point made about
her previous album No More Lamps in the Morning
, that Josephine Foster's voice and style is not for the casual listener.
Really, it's not.
She gets placed in the "folk" category but others will hear a strange take on front-parlour ballads from the Thirties around the piano, German lieder, odd waltzes, operatic drama, piano cut across by strange effects, harmonica and pedal steel behind her sometimes shrill vocals . . .
It might come as no surprise that she was a funeral singer, more surprisingly that she also sung for weddings.
She apparently wanted to be an opera singer . . . but has resolved to do this.
This long CD (77 minutes, it is a double vinyl) is not without its charming pieces: the lengthy, almost speak-sing Virgin of the Snow has an odd appeal early on; the oddly multi-tracking on Pearl in the Oyster is beguiling; there's a lovely song lurking within All Plaes Next to You; Eternity is beautiful . . .
But most will struggle with her voice, maybe find the archaisms jarring alongside more contemporary references and times this to be as challenging as Yoko Ono in her childlike ballad mode.
Others may find her highly distinctive and occasionally wistful style "charming", a description which seems frequently applied.
She explores the mystical and comes from a poetic tradition (she has set the words of Joyce, Lorca, Kipling and others to music in the past) and there is no doubt an album of this scope and lyrical challenge requires considerable devotion and engagement.
She may be from Colorado and this recorded in Nashville but the country-rock setting of Force Divine might still come as a surprise.
On an album that offers one surprise after another. Not all of them pleasant.
But, and it is a big but, this might grow on you if you are prepared to give over that considerable engagement.