Graham Reid | | 1 min read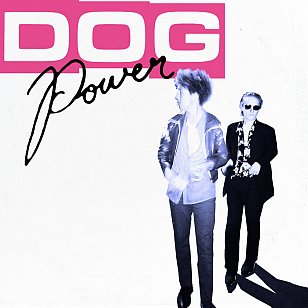 No musician should ever be judged by their audience (although those Norwegian black metal bands did seem to attract "the wrong crowd" . . . for a reason, the bad fknbastards).
And nor should musicians be held to press release or claims made in their PR.
But you can't help but be diverted by the blurb sticker on the front of the vinyl release for this Christchurch-founded, Belgrade-based band who use samples, drum machines, live drums, guitars and more.
That cover sticker on their debut album claims they take "equal cues from Sade and the Stooges, Serge Gainsbourg and Suicide" and that the seven songs on this debut album spans the genres encompassing "everything from industrial electronica to baroque pop, super-sonic rock'n'roll to something out of a Seventies spy film . . . one directed by David Lynch".
Now before you scoff as I did by the over-egging some of this – I'm never going to hear Sade, and my understand of baroque pop goes unfulfilled – there are elements of truth in those scattershot references . . . chosen because they all began with "S"?.
Dog Power are Sam Perry (Yumi Zouma, Elsewhere former-favourite Zen Mantra) and Henry Nicol who most certainly do aim to evoke some disconcerting Lynchian sensibilities in seven slightly eerie pieces: King opens like one of the more odd scenes in the extremely odd Eraserhead, all sonic-spook and little happening until Perry's vocal enters and we are in Bowie's Berlin, the closer Entourage takes you deep inside the mine-shaft of hopelessness.
The quietly ambient Actress suggests DOG Power have a place in the post-Eno/post-David Sylvian world of end titles and soundtrack work.
There seems to intuitive wit at work (check Love Potion and tell me you don't recognise much of that obvious soundtrack behind Perry's somewhat Jim Morrison broodiness) and their Not Human – the first single – gets the Lynch/dyspeptic vibe down into a neat distillation.
So: despite the claims: No Sade or Stooges, damn all Suicide and barely a whimper of Gainsbourg's chanson or poetry.
But, as we said, they shouldn't be held to the claims made on their behalf.
This seems like a more than decent calling card for art-circuit directors but at the moment DOG Power sound like a unit in transition.
To . . . where?