Graham Reid | | 1 min read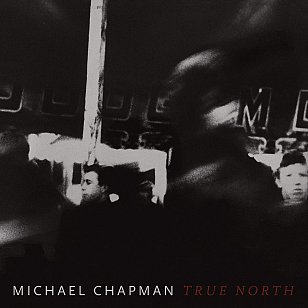 Elsewhere has frequently commented on reissues and recent albums by this fine British singer-songwriter.
Michael Chapman has his soul in a kind of weird folk-Americana, counts Steve Gunn (who produces and plays guitar here), Mike Cooper, Thurston Moore and Elton John among the many he has performed with, and two years ago clocked up half a century in the game, the much acclaimed album 50 marking that milestone.
Now 78, he shows no sign of either slowing down or of diminishing talent if the evidence of these 11 originals is anything to go by.
His careworn voice ideally suits the rumination of Vanity and Pride ("Sometimes no disguise is the best disguise of all, all is vanity, all is pride . . ."), the dark self-referencing Bluesman ("You'd think by now I might have learned this is the last bridge left to burn . . . living high is no disgrace") and Full Bottle Empty Heart both with Bridget St John ("I never minded all the miles, seems like I was born to roam but I just wish you'd walk right in and take this roamer home", with pedal steel by BJ Cole who has played with everyone from Eno and John Cale to Felt and Terry Allen).
Chapman sings of an endless highway and youth being wasted on the young as a man who knows his time is running out, and so in that regard this an old man's music perhaps most appreciated by other old men.
But the songs (notably the instrumental Caddo Lake) glisten with the sound of Cole's ethereal pedal steel and Chapman's finger-picking, and Chapman – sometimes in a voice like a catarrh-damaged Mark Knopfler – posits himself as an old troubadour who stays in broken-down hotels and sleeping in his clothes again (on the bleakly celebratory Bon Ton Roolay).
It might not all be true but these songs and his delivery is pretty convincing.
The marginal, critically acclaimed but largely overlooked or unheard Michael Chapman will doubtless get glowing obituaries in the near future but he deserves better appreciation in his own lifetime.