Graham Reid | | 1 min read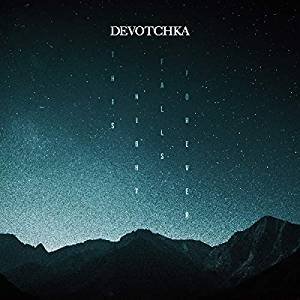 "Genre-defying" music is so familiar these days that even though it can mean anything it almost acts as genre in itself – but like "indie", "world music" and "post-rock" it is just about as meaningless.
This multi-instrumental American four-piece helmed by Nick Urata certainly cross easily between styles – ballet music, "rock" albums, scores for TV and films – and are perhaps best known for their soundtrack to Little Miss Sunshine (or Paddington apparently, if you have kids).
But closer reference points might be Arcade Fire, early Beirut and some of the left-field music which David Byrne has explored.
Here – aside from the glorious and sometimes sweeping arrangements for orchestra instruments alongside the band on violin, accordion, theremin, tuba and keyboards– the focus comes back onto Urata's swooning and lush vocals and his lyrics which speak of heightened emotions and romance, of a looking back to when the protagonists were finding themselves ("somewhere back in your memory there's a younger, prettier version of me" on Love Letters).
Songs like Love Letters – an orchestrated Springsteen-like sweep of emotion and words – the pop-rock opener Straight Shot ("I can draw a straight line through my mind, right back to the good times") and the dreamy ballad Done With Those Days ("there's a storm a'comin' . . . heading straight to the centre of this town") are freighted with metaphors and images wrapped up in arrangements which are supportive and subtle or work in grand gestures with equal success.
At one level this is a kind of art music-gone-rock and reflects Urata's need – after all those diversions – to get back to singing great songs which are reflective but also imbued with an optimism that whatever has happened ("we're too young to die, too gorgeous and way to high, don't dwell on the tragic" on Empty Vessels" things work out.
Even if it can be hard: "I got nothing left to give, just love all the day long" he sings on the dramatic closer Second Chance.
This wonder-filled album sounds like it has come from a black'n'white Fifties melodrama with lavish orchestration and ballads into our world via the best musicals, rock balladeers, Scott Walker before the art music set in, and a melting pot of bands like Arcade Fire and the Doves.
But it always sounds like Devotchka.