Graham Reid | | <1 min read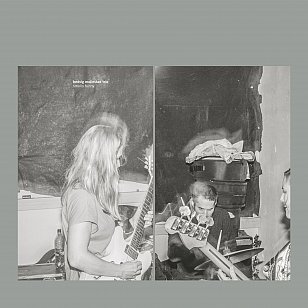 But first we draw your attention to previous releases on Rune Grammofon, an interesting label out of Norway which ran from mainstream but innovative jazz to odd and interesting electronic sounds.
Here however is kettle of entirely different meat: a power trio of fiery guitarist Hedvig Mollestad Thomassen, bassist Ellen Brekken and drummer Ivar Joe Bjornstad.
Somewhat akin to Rune Grammofon's power-jazz trio Elephant 9 – but as filtered through Led Zepp, jazz fusion and Kerrang! – Smells Funny aims high and wide as Mollestad confirms her place on a cover of Guitar Player and The Wire equally.
She plays on the precipice of hard rock – with a very powerful and distinctive tone – and free jazz sometimes and on this, the trio's sixth album apparently, dial things down into a hard-edge melodic and slow burn of Jurasek.
But mostly this can come of like Seventies Al di Meola channeling John McLaughlin at his most rocking (on the paint-stripping Sugar Rush Mountain), Tony Iommi when angered on Bewitched Dwarfed and Defeathered, or Hendrix winding up for a big one on the eight minute free-form Lucidness . . .
Okay, Kerrang!, Guitar Player, power trio, Led Zepp, Sabbath . . .
Get the picture?
Not for the faint-hearted.