Graham Reid | | 1 min read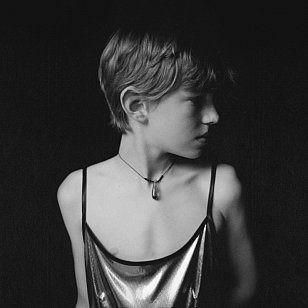 As the mainman for his band the Veils, singer-songwriter Finn Andrews has turned in a more-than-respectable decade-plus collection of original songs and has rightly been hailed, right from when he was barely out of his teens, as an accomplished and mature songwriter.
But any fold-back through his writing would discern some obvious influences, from Morrissey's yearning melancholy in the early days through indie-angst rock to Nick Cave, the latter notably on their last album Total Depravity.
That Andrews also wrote with an ear for beautiful string enhanced ballads – and had the powerful and expressive voice to carry them off – elevated him and the Veils well above the pack of indie rockers.
This fully-fledged debut album under his own name successfully marries many aspects of that past but more openly signals another influence: Bruce Springsteen.
Springsteen is a common enough touchstone for everyone from the Killers to Ezra Furman, but they lean towards his street racer escapist rock.
Andrews – and again he has the vocal prowess to command this – goes for the balladeer end of the Boss' spectrum, a much more difficult area.
This album confidently opens with Stairs to the Roof (strings again) and later there is Love, What Can I Do?, a beautifully aching ballad which is as much the Walker Brothers as it is mature Springsteen in its understatement and string arrangement.
The equally muted One Piece at a Time and especially The Spirit in the Flame recall the introspective Springsteen somewhere between The Streets of Philadelphia and Human Touch.
But these are just reference points to introduce you to an album on which Andrews allows for a more reflective, hurt part of his personality to come through. He went through a relationship break-up apparently, and it certainly sounds like it was a bad one: "Never thought I'd fall so far," he sings on A Shot Through the Heart (Then Down in Flames), one of the few lesser tracks here.
One of the titles is What Strange Things Lovers Do, and One By the Venom lists the way you can be killed: fire, desire, madness, greed, decree, guillotine, black magic, morphine . . . Love isn't specifically mentioned but you know it contains venom too.
Piano is the compositional key here – check out Al Pacino/Rise and Fall towards the end where Cave peaks back in for a classy original, and the final piece Hollywood Forever – and if the overall theme is loss and heartache (and the musical reference points evident) this is cathartic, crafted and quietly engaging.
Out of influences Finn Andrews has again created something of his own.