Graham Reid | | <1 min read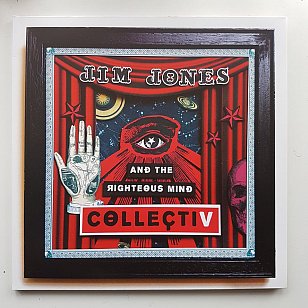 Formed after the demise of the Jim Jones Revue in 2014, this British outfit implode numerous influences from raw blues and psychobilly through offshoots of Nick Cave, Exile-era Stones, Springsteen after a dose Tom Wait's Raindogs, the Gun Club and measure of Biblical rhetoric.
It's a rowdy concoction and titles here include Sex Robot, Satan's Got His Heart Set On You (although the lyrics is actually "Satan's got a hard-on for you"), Attack of the Killer Brainz, Meth Church . . . .
It is more considered than those fly-away titles suggest and while steeped in dark doings it's kinda fun with its sleaze factor, doom-laden humour and concise, back-beat rock songs which are like power pop given a right old going-over.
Hardly essential but enjoyable play-loud rock'n'roll.