Graham Reid | | <1 min read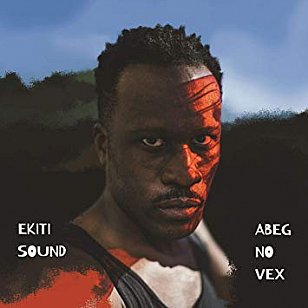 Anyone looking for something which threads together clever lo-fi London tenement-block beats and sounds with rap'n'chant and the percussive soul of Lagos need look no further.
This is an often beguiling amalgam of primitive drum'n'bass, the attitude of Congotronics who created idiosyncratic sonic magic out of cheap instruments and the deep spirit of Afrobeat beyond the obvious Fela reference.
Open ears will find this deeply immersive album a very subtle and supple engagement.
Ekiti Sound is the project of Leke Awayinka (aka CHiF) and his crew who conjure up deliberately simple beats, inner-city aural pictures (the urgent Testify), touches of languid drum'n'bass pop with a dark heart (Lagos Lullaby is a broody piece in which "watch your back" is the key message) and deliver in blunt English or Yoruban.
As a sound engineer Leke – as he seems to be known – has worked at Pinewood Studios in Britain and in similar studios in Nigeria, was schooled in sound in London's crucible of East End as well assimilating the vibe from Fela's shrine in Lagos.
This can be raw, confusingly diverse because of the styles and guests (whispered love song to banging hip-hop in the blink of an eye) and sometimes a collage of sounds rather something coherent. (Check the title of the posted track)
But it is also very engaging for exactly those reasons.
No vex . . . or maybe just enough.