Graham Reid | | 1 min read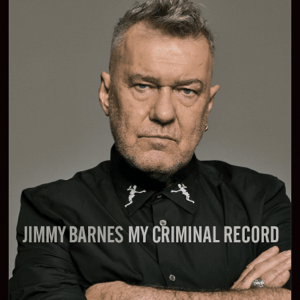 The great Australian rock legend JImmy Barnes has undergone a kind of soul-baring resurrection in recent years with his autobiographies Working Class Boy and Working Class Man, his garrulous interviews and a candour which endears him to an audience which can identify with his fuel-injected years in Cold Chisel and his songs about the harder edges of life which he sings about so persuasively.
This album plays directly to that audience in songs which are personal (many penned with the great Chisel writer Don Walker), includes two better-then-you-might-think covers (Lennon's Working Class Hero which seemed an obvious choice and gets a raw but respectful treatment, Springsteen's Tougher Than The Rest) and songs about life from the perspective of those outsiders he understands and can channel.
The 13-song result is one of Barnes' strongest and most convincing in many years and Shutting Down Our Town (which he considers the emotional pivot, written by Australian country artist Troy Cassar-Daley) is among his finest interpretations.
These are powerfully delivered and sometimes darkly downbeat rock ballads (Stolen Car which comes in two parts, My Demon, the piano-based Belvedere and Cigarettes) and ragers (the furious I'm in a Bad Mood manages to be both).
I Won't Let You Down and If Time Is On My Side are as fine straight-ahead, sentimental, guitar-jangle pop ballads as any.
If some of Barnes' recent releases – the soul albums were sometimes a test – left you cold you can confidently come back for this fist-pump and moon-howling collection which plays really well when turned up to 11.
You can hear the album here.